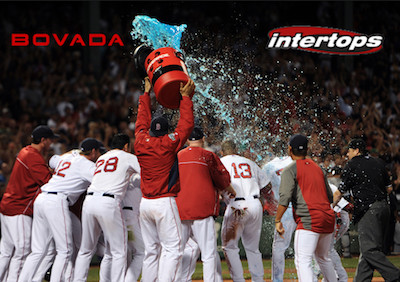 Fans in Beantown are starting to get excited for the Major League Baseball postseason as their team is still the favorite to hoist the Commissioner's Trophy this October. All of the three major U.S. online sportsbooks have the Boston Red Sox as the best bet to win it all, with the most coming from the bookmakers at BetOnline who are offering +375 odds. You can then find Da-Sox at Interops paying +350, while the scardey cats over at Bovada have them at +333. It's clear where the best value is at heading into this long weekend.
Most fans won't be surprised that the Houston Astros are everyone's bridesmaid and are the runner-up favorite to win, with the big-hearted boys at BetOnline again giving you the best value for your bet with +450. Bovada stepped up to the plate to match this number, with Intertops paying the worst this time with +400.
In an interesting turn of events, the "Big 3 U.S. Sportsbooks" disagree on who's got the third-best chance of winning the World Series, with Bovada and BetOnline thinking it's the New York Yankees, (+600 and +700 respectively), while the renegades over at Intertops are putting the Chicago Cubs in that spot at +700. Although in fairness, they do have the Yanks right behind them at +750.
As always, it pays to shop around for the best lines when you're betting on sports at U.S. online casinos, so always take a little extra time to see what's out there. A few simple minutes could drastically increase your payouts if you win your wager, especially if you're the type of person who likes to gamble on long shots. For example, the Tampa Bay Rays are paying +20,000 at BetOnline and Bovada, but they're paying an insane +50,000 at Intertops – it's easy to see where to place that bet, right? The choice should be clear.
So will the smug fans in New England get to keep calling themselves "The City of Champions" this fall or will they get put in their place with an early playoff exit? You can bet on them or bet against them, as well as tons of other MLB postseason outcomes at the BetOnline Sportsbook, currently offering a massive welcome bonus to players across the United States. Wicked Awesome!
***All odds correct as of August 31, 2018.***