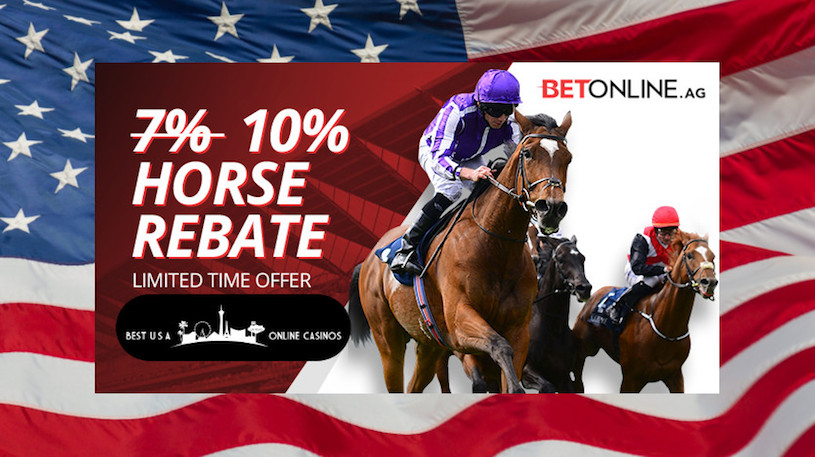 While every sport in the world takes a few months off, eyes have turned towards another activity with a rich gambling history that was established thousands of years ago. Now one of the best USA online racebooks is doing the same and have announced they're increasing rewards to remind people how much fun it is to "play the ponies".
It's no surprise this big gambling rebate for American horse racing tracks comes from BetOnline, one of the most generous operations in business today, steadily cranking out huge financial incentives for over 20 years. Although this time their cup truly runneth over because from now until April 1st members will receive a whopping 10% return on wagers placed at all A, B, and C category tracks, instead of the 7% traditionally given.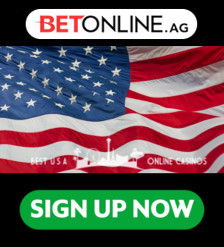 However, this special 10% doesn't apply to NYRA establishments which will still only refund 4% due to both their popularity and large number offered. This shouldn't upset too many people though, since fantastic destinations like Gulfstream Park, Santa Anita Park, Churchill Downs, and almost 100 other U.S. tracks are listed. The other terms to note are that wagers paying $2.20 or less on $2 will not be eligible for a rebate of any kind, and all action must be placed online and not by phone.
Of course, this inflated 10% is only a temporary promo, but they've always given a large percentage of horse bets back to clients so technically they really didn't even have to increase this to make it attractive. We'll just add this to the long list of reasons why BetOnline Casino is popular and allow everyone to judge for themselves – they're obviously one of the best in the business today. In fact, they've already posted futures for Kentucky Derby which was pushed to September and will hopefully be able to run then, if society has returned to normal.
These exceptional rewards revert back on April 1st 2020, so visit BetOnline Racebook now to stretch a dollar even further on racing wagers, regardless of whether they're made on laptops, tablets, or smartphones. Yes, that's correct: there's a full mobile product accessible from anywhere in the country with Wifi, enabling iPhones and Androids to complete transactions in mere seconds. The technology is simply marvellous.
Anyone wanting a sneak peek at what will be found there should watch this video tutorial of how to use BOL horse betting software that explains each step in detail. It clearly confirms just how easy it is to stake races with only a few pushes of a button.