As we're now almost at the end of September there's going to be a flurry of online sportsbook promotions to try to attract the few gamblers who didn't already choose where to put their bankroll for the season. It happens every year and 2019 won't be any different – operators are well aware that many people are too busy getting their kids ready for back to school to go find a place to take their action. If you fall into this category, please read on because this is basically free money in your pocket.
This promo is strictly for those who were smart enough to make the switch to cryptocurrency this year (or before) as it's a specific offer only available if this particular banking method is used. We already reported on the best U.S. sportsbooks accepting Bitcoin in 2019 and this place was of course at the top of the list due to their reputation and wide selection of products (including poker tables for playing head-to-head).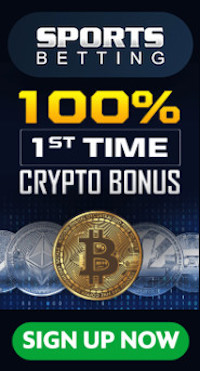 The name of the site is SportsBetting.ag and every week they seem to be gaining in popularity as bettors discover they're always launching new contests or leaderboards, usually guaranteeing tens of thousands of dollars in the process. They have more NFL Survivor Pools and Pick 'Em promos than you can shake a stick at, leaving their members constantly wondering what will come out of their kitchen next.
From now until September 30th anyone who deposits with BTC at SportsBetting.ag will receive an extra 5% of the total amount being transferred, on top of the 100% welcome and 35% reload offers. The higher percentage obviously bumps these up to 105% and 40%, which are the best numbers Americans can find this month. Technically, its billed as Get 5% Above Market Price but don't let that confuse you – it's just an extra 5% for using BTC.
There are absolutely no bonus codes required to get the cash and the increased amount will be shown at the time of sending money in. Thankfully, there isn't any fine print to complicate matters and the funds come with a straight-up rollover of 1x before it can be withdrawn (the lowest current obligation in the industry).
So if you want to get an extra 5% for absolutely nothing and stretch your bankroll even further this month, go register at SportsBetting.ag now and take advantage of this crazy marketing tactic. Offers like this just don't come along every day.