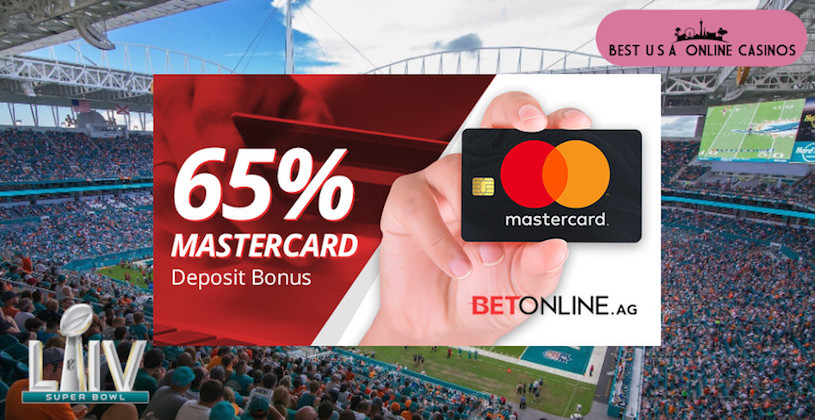 It's been a long time since good news for those liking to deposit with Mastercard at online sportsbooks was reported, but this week something interesting was finally announced. It's no secret many Americans love to charge it and worry about bills later and now a new Super Bowl LIV promotion is targeted specifically to them to help stretch bankrolls further.
In 2018, our expert review of BetOnline payouts was published listing available products, as well as how helpful their customer service is. Needless to say, since they continue to be proudly listed here, they've obviously passed every test thrown at them with flying colors. In business for more than two decades, they've impressed players of all ages thanks to hosting online poker games alongside traditional Las Vegas style entertainment.

From now until Sunday night, anyone initiating financial transactions with the classic yellow and red plastic receives an extra 15% on top of the usual 50% match bonus that's posted for members to enjoy. Simply visit their cashier and transfer in $55 USD or more using Mastercard to claim the exclusive offer, open to anyone living in the United States 18 or older.
So if wanting to bet on Super Bowl with a little extra money to throw down on exotic props, check out BetOnline now and get set up for The Big Game. The end of the 2019/2020 NFL Season is sadly only a few days away, leaving gamblers with a huge hole to fill until September eventually arrives.