Yesterday, a consistently high ranked sports gambling site announced a new twist on traditional SuperContests catering to those with modest budgets heading into the 2021 NFL Season. Sure it's only offering $10,000 in prizes, but with a fee of just $2, it's absolutely worth taking a shot.
This unique Mini MegaContest is provided by U.S. friendly and extremely active SportsBetting.ag who appears to have installed a new espresso machine in their marketing team's office since promotions are launching every few days this month. In fairness though, this is identical to standard SuperContests, requiring participants to select five games ATS through all 18 weeks of NFL action, earning one point for every correct pick and 0.5 for pushes.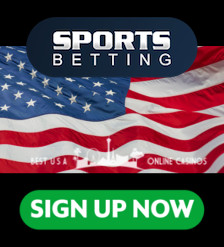 The $10k pot is widely distributed among the ultimate Top 100 players and first wins $1,000, 2nd gets $750, 3rd snags $500, 4th pockets $400, with sums steadily descending down to $45 for positions 76th to 100th. Leaderboard ties simply share the sum for that level plus next lower, with SB.ag providing this example, If three entrants tie for 6th place, they will split the 6th, 7th and 8th place prizes of $300, $250 and $200. As a result, each player would win $250.
Number of entries is capped at three with a small discount on the third of $1 off, with deadline for purchase on September 13th at 8:05 ET as Monday Night Football kicks off. Other pandemic-specific rules dictate at least 10 weeks must transpire for the contest to be considered valid and any postponed games must occur before the following Tuesday to earn points.
This is a perfect opportunity for anyone low on funds yet still seeking to join a pool, so head to SportsBetting.ag soon to signup and register for this entertaining contest.