Everyone likes to consider themselves "experts" when it comes to prognosticating NFL results and now three great Super Bowl LV score predictor contests are putting people to the test. Each possess slightly different rules and regulations, however, a shared characteristic is only precise projections for Chiefs vs. Buccaneers will be graded as winners.
First up is SportsBetting.ag offering huge deposit bonuses this weekend in addition to a $5,500 Score Predictor to those selecting correctly before kickoff. Entry forms are found on their contest page and submissions require $25 in straight wagers on The Big Game, parlays not qualifying for admission.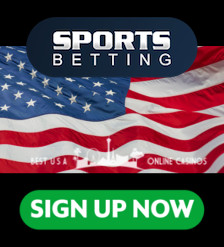 Next is 100% safe and recommended BetOnline extending an indistinguishable $5,500 purse to members predicting the final score tomorrow. Terms are uniform and require $25 in stakes and a properly submitted form, as well as emailing customer service to request payment as it isn't done automatically.
Finally, the largest amount up for grabs is at completely-reviewed Intertops, dangling five figures of prizes in their $10,000 Bonanza for Exact Score, entries merely requiring $10 in football action. It's easy to see this event's value since it costs half as much to join with potential earnings doubled. Note that registration here is done by staking Kansas City v Tampa Bay: Exact Score Betting prop, found in the site's NFL Futures section.
Any winners will split the bounty if multiple players choose identical successful results, so it's impossible to know profit amounts before settlements occur on Monday. Until then, anyone looking for guidance can watch this video of ESPN analysts giving their Super Bowl LV predictions, detailing what they believe will transpire.