Thanksgiving is quickly approaching and now one of the top U.S. online casinos is providing a lucrative reason to be extra thankful this autumn season. Especially considering the additional incentives ranging from $30 to $500 are being served up onto plates in addition to their regular serving of massive bonuses for new signups.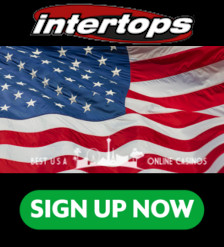 Thousands of readers benefited from our detailed review of Intertops outlining their finer and weaker points, many already joining this huge promotion for November. The $120,000 Harvest Fun celebrates the country's favorite holiday by giving away $30,000 throughout the month every Monday to 300 leaderboard players via a classic rake race that's guaranteed to entertain participants.
Details are simple: each $100 risked on any game earns 1 point and is immediately added to totals to assist members in climbing up the rankings. Just deposit a minimum of $75 to qualify for prizes as well as random Thursday draws awarding 50 free chips ranging in value between $20 and $150.
The holiday feast then concludes with a $1,000 cash prize bestowed on a random individual finishing 20th or higher, ensuring pockets are stuffed and ready to buy Christmas presents. Not to mention, this place is technically the oldest iGaming website in America, dishing out millions of dollars to customers since 1994.
So anyone ready to partake in a virtual food fight for riches this month should sit down at the Intertops Harvest Fun dinner table today and strap themselves in for some thrills and excitement.