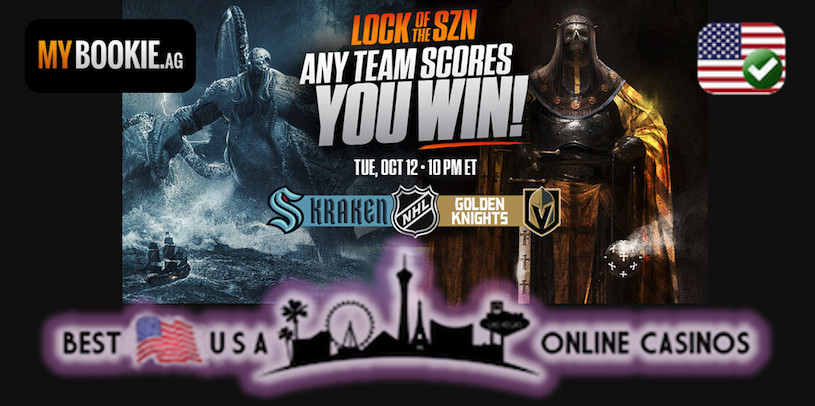 Tonight the 2021-22 NHL Season begins with a fantastic doubleheader featuring four teams fans will be keeping a very close eye on this year. First off is Stanley Cup Champion Tampa Bay hosting Pittsburgh, hoping to begin their title defense campaign with a victory after the undoubtedly joyous banner-raising ceremony. The following game features the two latest entrants into the league, with the Golden Knights hosting Seattle to showcase the Kraken's debut in front of a capacity crowd in Sin City.
To celebrate this momentous occasion, top U.S. Sportsbook MyBookie is offering another Lock of the SZN so customers enjoy the return of professional hockey with a guaranteed winning play. This is another installment of their popular promotion requiring very little effort in exchange for complimentary profits, only offered on special occasions such as NFL kickoff and similar popular events.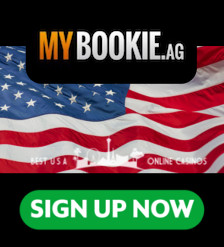 The line for total goals in hockey is always 5.5 but MB has lowered the over/under to 0.5, ensuring every bet wins since it's technically impossible to lose. Even if overtime ends in a 0-0 tie, the shootout will result in at least one goal, making this promotion an absolutely free gift for members.
A maximum stake amount of $25 is imposed which must be risked on the straight wager described and placing it in a parlay is restricted. Although, bonus funds are accepted, meaning existing MyBookie clients may use any prior rewards remaining on balances to accept this excellent invitation.
The puck drops at 10:15pm ET so there's still plenty of time to register an account and opt in to this lucrative promo.