Everyone's flying back home for Christmas over the next few days and many are wondering what to do to pass time as they hide from annoying in-laws. There's only so much smalltalk a person can make before politics or something worse comes up causing a booze-fuelled argument, bringing an early and dramatic close to the evening. Thankfully, a few holiday promotions at online sportsbooks were launched to keep us occupied in the basement and out of trouble.
For example, a great contest for NCAA football bettors was just announced that's guaranteed to keep participants busy enough to excuse themselves from any awkward situation – even ridiculous rants from estranged uncles. The $25,000 Bowl Pick'em gives out cash prizes to the top 50 leaderboard positions who were smart enough (or lucky enough) to pick results correctly.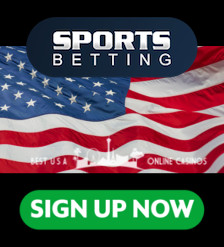 As documented in this exemplary review of SportsBetting.ag payouts and products, this newer website constantly hosts exciting promos for members to enjoy so it's no surprise this generous NCAA Bowl pool for 2019 was devised. Thankfully, rules are simple and require picking winners against the spread (ATS) for 20 featured Bowl games, with each correct prediction issuing one point to totals. Once action has ended, SB.ag will reward 1st place with $5,000 in cash, 2nd gets $2,500, 3rd receives $1,500 and 4th snags $1,000. Prize amounts then descend all the way down to $200 for 41st to 50th place, guaranteeing lots of opportunities to finish in the money.
Once the slate of games is released, odds are fixed in order to give everyone a fair shot, regardless of when locking in selections (so there's no cherry-picking of lines). Entries are only $20 each with a maximum of 3 per player, but the price goes down to $15 and $10 for second and third purchases making it good value to max out. All winnings will automatically be issued into accounts before January 7th, 2020, funds immediately available for use.
The deadline to get picks in is 7pm ET on Friday, December 27th so register at SportsBetting.ag now to take a shot at NCAA football glory. This one's going to be fun… and hopefully profitable.