Updated: September 2nd, 2021
Editors Note: After publishing this article their terms and conditions were updated to state that ties will in fact split.
As noted in our recently updated Xbet Sportsbook 2021 Review, they're usually quite exciting but seem to have taken the summer off because barely any promotions were announced since May. However, late last week they broke their silence to announce a reasonably priced survivor pool targeting those on a budget.
Everyone's trying to save money these days and the $10,000 Survivor Contest for NFL 2021 will be exactly what many are looking for. A guaranteed prize to chase while not breaking the bank, offered at one of the best U.S. football betting sites that accepts customers from every state.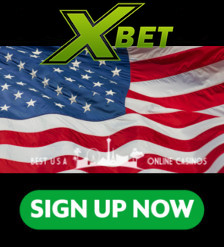 Fees are low at $10 per entry and capped at a maximum of 10, so for $100 total, players have 10 shots at achieving success. Obviously, each team can only be selected once throughout the year and it never hurts to have backup picks to protect against wild upsets.
As is tradition, whoever lasts the longest takes the entire $10k pot, but an incredible twist is that at the time of publication, Xbet shockingly aren't limiting the number of people who can win. Therefore, if multiple participants are victorious up until the conclusion of Week 18, it seems like everyone receives a full $10,000 with no "chopped pots".
This is absolutely unheard of in the industry and could lead to a record amount of cash prizes being issued come January 2022. Anyone interested in joining this historic event should register soon to get ready for September's kick off.