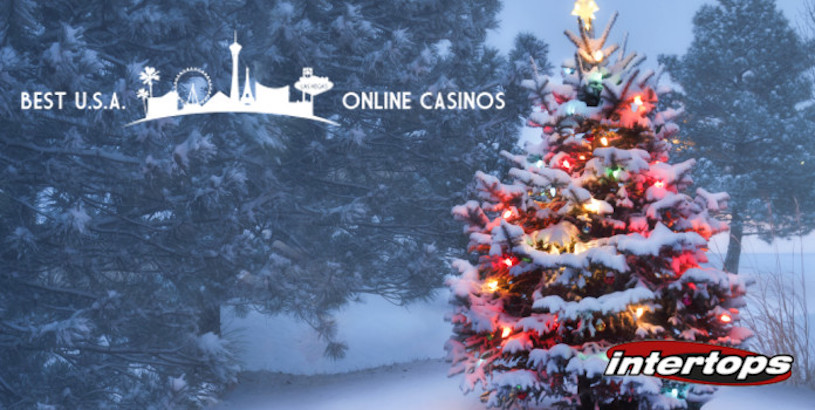 Well, we've now arrived in December and snow is falling in many towns across the country and Christmas lights are up everywhere. This of course means U.S. online sportsbooks taking wagers on global events will post some entertaining questions, but one really made us smile this week.
Thanks to (self-proclaimed) oldest gambling website in the world, Intertops, we can now get down on whether or not there will be a white Christmas in 2018, with a long list of different geographical options from around the globe. They've been in business since 1994 and no one else has really challenged these assertions with vigor. If unfamiliar, read our expert review of Intertops Casino with every important detail to get up to speed on exactly what's offered there.
Stakes are winners if snowfall is reported on December 24th, with only one source being used to grade: www.wetteronline.de. It's not clear why this particular website was chosen, but perhaps it has something to do with Germans being known for both precision and ambition.
The list of favorites to get snow this Christmas starts with Warsaw (-250), Helsinki (-227), and Moscow (-200) in the top 3 positions, which shouldn't come as a surprise to anyone who's completed third grade geography. Further down the board are some great odds on cities in the middle of the pack with Vienna (+225), Berlin (+250), and Cologne (+275) all being decent spots to get down on.
Those slightly bolder may want to back a few long shots, with Istanbul (+4000), Rome (+5000), and Athens (+5000), all sporting huge odds to get white stuff on Christmas Eve. However, there's no other city close to the biggest underdog, Lisbon, Portugal, who's paying out a massive +10000 for snow on the 24th.
Anyone wanting in on the action should go visit Intertops betting site today to see the full list of options, as well as many other fun props currently posted. Let it snow!