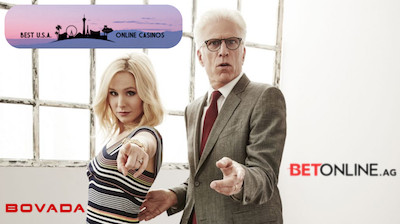 It's possible to get action on countless events these days and online casinos with real money sportsbooks list odds on everything from Who will be the next pope? to Will it snow in Moscow on Christmas Day?. It's now mid September which means The 2018 Emmy Awards are right around the corner and a few people considering themselves "experts" always want to make picks on winners. This year, only two completely reputable destinations posted Emmy futures and here's what's on tap.
It won't be surprising to entertainment props regulars the sites are Bovada and BetOnline, because both constantly pump out crazy options for numerous facets of pop culture. They mostly agree on favorites this year, but odds differ dramatically, where to go depending on stakes desired.
However, those living in Bovada's blocked states of Maryland, Washington, Louisiana, Missouri, and Kentucky should examine details of BetOnline since they take players from all over the United States. Everyone else in the country has alternatives so compare both closely as some numbers are quite lopsided.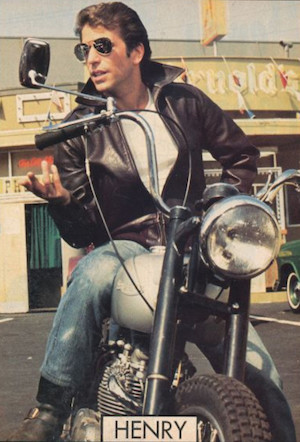 For example, if looking at category of Outstanding Lead Actor in a Comedy Series, big differences in payouts are observed, with top three favorites at Bovada being Donald Glover (-400), Bill Hader (+300), and Ted Danson (+1,500). Now peruse BOL and note the same three individuals, but -500, +250, and +2,000 was hung respectively. Consequently, if putting a sentimental wager down on Sammy Malone from Cheers, place it there to enjoy much larger returns if he's victorious.
Some other disparities in 2018 Emmys lines are ridiculously huge, so it's worth "line shopping" to find the best numbers possible:
Outstanding Variety Talk Series
The Daily Show with Trevor Noah: BetOnline +700 / Bovada +4000
Outstanding Limited Series
The Alienist: BetOnline +2000 / Bovada +4000
Outstanding Supporting Actor in a Drama Series
Nikolaj Coster-Waldau: BetOnline +3300 / Bovada +550
Outstanding Supporting Actress in a Drama Series
Millie Bobby Brown: BetOnline +2500 / Bovada +5000
Older American television fans will be pleased to see Henry Winkler is favored for Outstanding Supporting Actor in a Comedy Series at both destinations, while many Millennials will be sad to learn they also agree biggest underdog for Outstanding Drama Series is Stranger Things paying +4000. Although, all ages should agree it's great Judith Light's name is included with nominees.
Here is the full list of odds courtesy of "BOL", so visit today if wanting to gamble on 2018 Emmy Award winners and put some money where your remote is.
Outstanding Lead Actor in a Comedy Series
| | |
| --- | --- |
| Donald Glover | -500 |
| Bill Hader | +250 |
| Ted Danson | +2000 |
| Anthony Anderson | +2500 |
| Larry David | +3300 |
| William H. Macy | +3300 |
Outstanding Lead Actor in a Drama Series
| | |
| --- | --- |
| Sterling K. Brown | -180 |
| Matthew Rhys | +150 |
| Jeffrey Wright | +1400 |
| Milo Ventimiglia | +1400 |
| Jason Bateman | +1600 |
| Ed Harris | +2200 |
Outstanding Lead Actor in a Limited Series or Movie
| | |
| --- | --- |
| Darren Criss | -300 |
| Benedict Cumberbatch | +210 |
| Antonio Banderas | +1200 |
| John Legend | +1800 |
| Jesse Plemon | +3300 |
| Jeff Daniels | +4000 |
Outstanding Lead Actress in a Comedy Series
| | |
| --- | --- |
| Rachel Brosnahan | -1500 |
| Tracee Ellis Ross | +650 |
| Allison Janney | +1400 |
| Issa Rae | +2500 |
| Lily Tomlin | +2500 |
| Pamela Adlon | +2800 |
Outstanding Lead Actress in a Drama Series
| | |
| --- | --- |
| Elisabeth Moss | -500 |
| Keri Russell | +700 |
| Sandra Oh | +700 |
| Claire Foy | +750 |
| Evan Rachel Wood | +3300 |
| Tatiana Maslany | +4000 |
Outstanding Lead Actress in a Limited Series or Movie
| | |
| --- | --- |
| Laura Dern | -550 |
| Regina King | +450 |
| Jessica Biel | +750 |
| Michelle Dockery | +1600 |
| Edie Falco | +4000 |
| Sarah Paulson | +4000 |
Outstanding Comedy Series
| | |
| --- | --- |
| Atlanta | -200 |
| The Marvelous Mrs. Maisel | +175 |
| Barry | +1400 |
| Curb Your Enthusiasm | +1800 |
| black-ish | +3300 |
| Unbreakable Kimmy Schmidt | +4000 |
| GLOW | +5000 |
| Silicon Valley | +5000 |
Outstanding Drama Series
| | |
| --- | --- |
| The Handmaid's Tale | -350 |
| Game of Thrones | +300 |
| The Americans | +1200 |
| The Crown | +2000 |
| This Is Us | +2500 |
| Westworld | +2500 |
| Stranger Things | +4000 |
Outstanding Limited Series
| | |
| --- | --- |
| The Assassination of Gianni Versace | -1500 |
| Godless | +600 |
| Patrick Melrose | +1200 |
| Genius: Picasso | +1800 |
| The Alienist | +2000 |
Outstanding Reality-Competition Program
| | |
| --- | --- |
| RuPaul's Drag Race | -450 |
| The Voice | +400 |
| The Amazing Race | +800 |
| American Ninja Warrior | +2000 |
| Project Runway | +2000 |
| Top Chef | +2200 |
Outstanding Supporting Actor in a Drama Series
| | |
| --- | --- |
| David Harbour | -150 |
| Peter Dinklage | +175 |
| Joseph Fiennes | +550 |
| Matt Smith | +1200 |
| Mandy Patinkin | +3300 |
| Nikolaj Coster-Waldau | +3300 |
Outstanding Supporting Actor in a Comedy Series
| | |
| --- | --- |
| Henry Winkler | -175 |
| Tony Shalhoub | +400 |
| Brian Tyree Henry | +700 |
| Tituss Burgess | +750 |
| Alec Baldwin | +800 |
| Louie Anderson | +2500 |
| Kenan Thompson | +4000 |
Outstanding Supporting Actor in a Limited Series or Movie
| | |
| --- | --- |
| Jeff Daniels | -600 |
| Edgar Ramirez | +400 |
| Brandon Victor Dixon | +1400 |
| Fin Wittrock | +3300 |
| Michael Stuhlbarg | +3300 |
| Ricky Martin | +3500 |
| John Leguizamo | +4000 |
Outstanding Supporting Actress in a Drama Series
| | |
| --- | --- |
| Ann Dowd | +150 |
| Yvonne Strahovski | +180 |
| Thandie Newton | +350 |
| Lena Headey | +700 |
| Vanessa Kirby | +1200 |
| Alexis Bledel | +2500 |
| Millie Bobby Brown | +2500 |
Outstanding Supporting Actress in a Limited Series of Movie
| | |
| --- | --- |
| Penelope Cruz | -140 |
| Judith Light | +175 |
| Merritt Wever | +450 |
| Sara Bareilles | +1200 |
| Letitia Wright | +3300 |
| Adina Porter | +5000 |
Outstanding Variety Talk Series
| | |
| --- | --- |
| Last Week Tonight With John Oliver | -600 |
| The Late Show With Stephen Colbert | +500 |
| The Daily Show With Trevor Noah | +700 |
| Full Frontal With Samantha Bee | +900 |
| Jimmy Kimmel Live | +4000 |
***The 2018 Emmy Awards will air on September 17, 2018 on NBC.***