Just when you thought things couldn't get any more exciting leading up to The Big Game, leave it to offshore NFL gambling websites to come up with yet another way to get action on Super Bowl LIV. However, getting this bankroll-bloater is going to be hard and will certainly take some skill (or luck).
The Intertops $10k Bonanza for the Exact Score involves predicting the final tally of the San Francisco/Kansas City tilt, awarding a huge cash prize to start the year off right. Although, if more than one person picks correctly the $10,000 is divided up evenly, which is totally fair and understandable.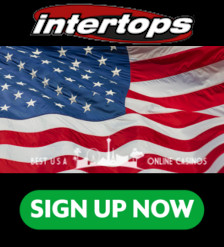 To qualify simply place a Super Bowl bet of $10 or more on their "score predictor" and then choices can be made. In order to stop "ambitious" members, a strict limit of 3 selections is enforced and any more entered after that won't count. Only those living in the United States or Canada are eligible for the $10k prize as international customers are blocked from partaking.
This opportunity comes courtesy of the self-proclaimed "oldest iGaming site in the world", as was acknowledged in this review of Intertops detailing payouts, promotions, products, and customer service, as well as every other vital piece of their operation. They offer sports from around the world as well as American favorites like NBA, MLB, UFC, and NHL so there's something to get down on 24/7 regardless of the time of year.
So if thinking you know everything about professional football, register at Intertops today and prove it to friends and family. Then book a trip down south to get away from them and winter for a while. Good luck!