Every football fan in America considers themselves a genius when it comes to predicting football results and now there's a new contest for the entire 2019 NFL Season rewarding those who actually turn out to be right. It's being run simultaneously at two top USA sports betting websites owned by the same offshore company who've been in business since the 1990s.
The pair are SportsBetting.ag and BetOnline, and each are serving up a $10,000 weekly prize to anyone correctly predicting the score of Monday Night Football each week. Obviously this suggests signing up at both places since it's free to enter but only one prediction may be placed at each. With two separate accounts you're able to hedge bets by throwing in different scores or doubling down if feeling especially confident that week.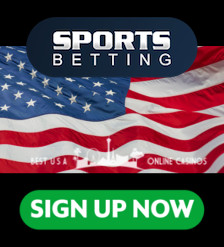 All picks have to be in before 8:10pm EST on Mondays and if multiple individuals are correct in a given week, the $10k is split evenly. If no one gets it right they'll keep the cash and laugh so hopefully someone nails it each time.
Players only have to do two things to qualify for a free pick: 1) make at least one cryptocurrency transfer to an account and 2) place at least $50 worth of real money wagers in the 7 days leading up to MNF. To clarify, any accepted coins work, so it's even possible to make a sportsbook deposit with Litecoin to qualify.
Feel free to forward this information to any friends who never stop bragging about being a fantastic NFL handicapper so the can throw their hat in the ring and try to prove themselves. Make sure to check up on them every Tuesday morning.
This offer is open all season long so hop in at any time by registering and funding the account with crypto, even if reading this in November or December. Good luck!