Everyone loves winning money but it's a little bit sweeter when scoring a prize like a luxury vacation that forces a trip that wouldn't haven't been gone on otherwise. There have been a few noteworthy contests over the summer but now a fun U.S. online sportsbook promotion is rewarding players like none other so far.
It's going to be a long affair lasting throughout the 2019 NFL Season, occurring at Intertops, the oldest offshore operator in the world. This is their 23rd year in business but not showing any signs of fatigue, displaying the energy of a website half their age. In fact, now members can win a trip to Super Bowl LIV just by laying down usual action.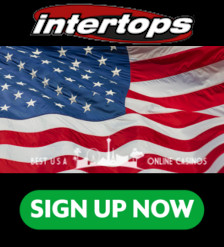 This will probably be the easiest contest of 2019 since the only requirement is to bet on NFL with every dollar risked earning one (1) entry into the final draw. Things are obviously guaranteed to get crazy due to tickets being issued with every $1 wagered, so by Week 17 hundreds of thousands might be stacked up. Remember, it's not necessary to lose, simply stake per normal and enjoy the extras.
Those reading our excellently-written review of Intertops Casino learned they like to come up with interesting promos and genuinely seem to derive a thrill from pleasing. For example, they gave way $240,000 over the summer and awarded dozens of swanky cruises, yet were still able to offer massive deposit bonuses, ensuring they're a top destination regardless of country of residence.
The grand prize consists of 2 Super Bowl tickets, roundtrip flights, and luxury accommodations, so that should certainly be enough incentive for most. Everyone knows Miami is an exciting city any time of the year, but when the rest of the country is blanketed in snow it's 100x better, definitely the trip of a lifetime for one lucky person.
The season is only a few weeks away so visit now and get ready for action – you just might be taking your talents to South Beach in January.