It's hard for most people to even think of college basketball this early in January, which is probably why those planning to gamble on March Madness at offshore sportsbooks were targeted with a fantastic new promotion this week. It will certainly get the attention of anyone wanting to be close enough to the action to shout support at teams they've backed.
Yes, a 2020 Final Four package is now up for grabs, including everything needed for a fantastic time, except extra money to tip waitresses. Earlier this week Intertops announced they're giving away a vacation for two with flights, hotel accommodation, and tickets to NCAAB Semi-Finals and National Championship game – talk about the trip of a lifetime!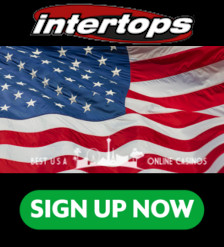 Not convinced it'll be amazing? Read what 2019 winner, Rick Z., had to say about his experience, Just wanted to say thank you for the great trip. Also thanks to Intertops for great support before, during and after everything went smooth – and that's tough to do on a trip like this. Your site is the best. Of course, whether or not they're a top U.S. online casino is a matter of debate, but offering astounding rewards like this certainly puts them in the conversation.
Details are simple: every single dollar bet on NCAA regular season hoops from now until February 26th, 2020, earns one entry into their prize draw. The obvious incentive is to wager as much as possible to maximize odds of winning the Final Four trip, with more ballots increasing the probability of victory.
Even though they're the oldest betting site in existence, they haven't really been known to host too many contests or giveaways in the past, but something must have changed recently. Since the beginning of last year, there have been lots of good reasons to update our excruciatingly thorough deep dive of Intertops to reflect their new-found high-energy philosophy and steady stream of fun competitions.
So if dreaming of attending the National Championship for free this year, go register now and start stacking up some ballots.