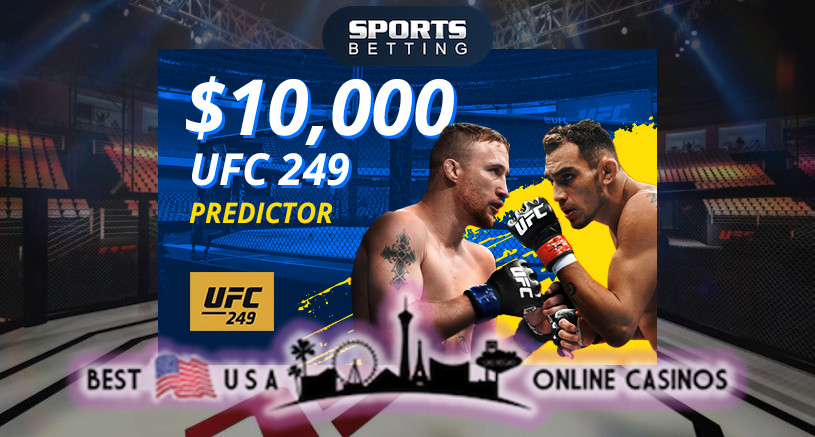 After a two month break, MMA fans across the nation are salivating for UFC 249 this Saturday from Jacksonville, Florida with the Lightweight Interim Title up for grabs. This main event has Tony Furguson (26-3-0) squaring off against Justin Gaethje (21-2-0), in what's sure to be an epic battle between fighters who aren't used to losing.
Since this is the first North American sporting event in weeks to be broadcast live, many offshore books are celebrating by offering fun promotions and contests to their members. Consequently, the busy marketing team over at Sports Betting has launched a $10,000 UFC 249 Predictor rewarding perfect prognosticators with a suitcase full of money. This name might be familiar to some because yesterday we reported they were one of the two best American gambling websites for KBO, the new electrifying Korea Baseball Organization league airing directly on ESPN every morning.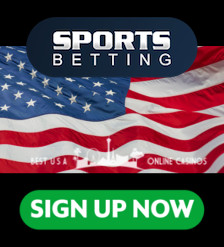 This place has it all and they're not scared to flaunt it, proven by a current welcome offer matching initial deposits up to $1,000, a generous reward by any measure. Those consulting a detailed breakdown of SportsBetting.ag products and bonuses will find they've quickly become an excellent destination for sports, horses, poker, and hundreds of casino games 365 days a year, always available whenever the mood strikes.
Entering their UFC 249 Predictor is simple: just risk at least $10 on any of Saturday's amazing card of fights to gain a ticket to test your prediction skills. Then go select winners for the 7 listed matches, sit back and enjoy the action, and then "SB.ag" will reward everyone who chose correctly with either free slots or cash:
4 Right = 10 Spins
5 Right = 30 Spins
6 Right = 60 Spins
7 Right = $10,000
Top prizes arrive as "free play" requiring rollover of 6x before eligible for withdrawal, with the $10k being split if more than one person hits 7 out of 7. Registration closes at 8pm EST on May 9th, 2019 so be sure to signup and lock in picks before then. For now, here are the current moneylines and totals at "SB.ag" for every fight scheduled that night. Good luck!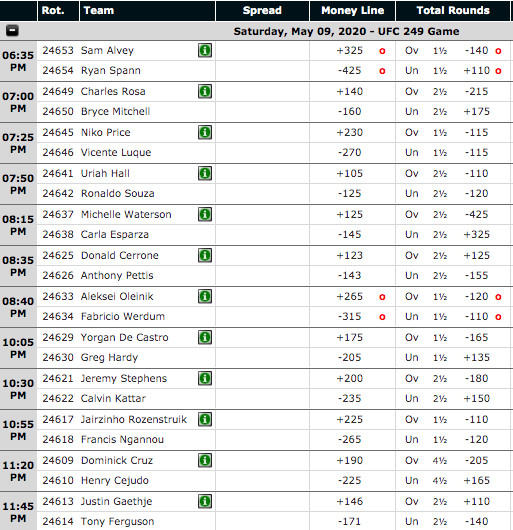 ***All odds correct as of May 7th, 2020***