It feels like The Finals just ended, however, professional basketball is back in their marquee 2020 NBA Christmas Day marathon, an annual tradition for those seeking a bit of action while digesting family dinners on the couch. And with more than 12 straight hours of hardcourt havoc scheduled, it'll even be possible to heat up some turkey sandwiches for a late night snack.
To celebrate basketball's return, the exciting offshore gambling site SportsBetting.ag is placing a massive present under the tree for anyone perfectly prognosticating 10 outcomes on Christmas Day. It might be difficult to unwrap though, since in addition to correctly predicting all five winners against the spread, players must also nail 5 out of 5 on each Over/Under. Odds are currently locked in and won't change, viewable upon signing in and navigating to the promo page.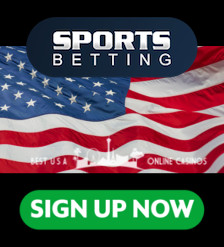 The best thing about the SportsBetting $20,000 NBA Christmas Parlay is it's absolutely free to enter, qualifying merely consisting of placing $25 or more on any game tipping off on December 25th. Remember, only straights like money lines and spreads are valid so parlays won't be accepted, with pushes graded as losses. Although, live wagering counts so it'll be easy to log $25 in "next play" propositions to join the contest.
If multiple entries are successful the pool is divided evenly among those winning, but if only one person is left standing they pocket the entire $20k. Then if nobody scores 10/10, the kitty is forfeited and secondary prizes of $100 will be given to every member correctly picking all 5 spreads or all 5 totals.
Extra balances are issued in cash with a 1x casino bonus rollover on December 29th, meaning totals must be risked one time in full before withdrawing. Finally, if a match up is cancelled, scores are based on the 4 remaining games with prize amounts cut by 50% and if 2 are postponed, the whole event is axed.
Selections may be entered or changed up until noon on Friday, merrymaking then commencing with Pelicans@Heat, SB.ag deciding to list Miami as 5 point favorites on their contest forms. So to get in a "festive picking mood", here's an excellent video compiled by the league showcasing Best NBA Christmas Day Performances, starting way back in 1984 with Knicks' legend Bernard King.