Thanks to 2020 NFL Season kickoff last night, things slightly went back to normal after a tumultuous year for sports and the world in general. Although the stands in Kansas City were mostly bare, it was great to see professional football return, signalling summer is officially over and fall has arrived.
Of course, many people are still hesitant to leave the house, so Americans are expected to book action on computers and phones in droves this year, smashing previous records. Consequently, industry leading and unequivocally legitimate BetOnline Sportsbook has announced their annual $250,000 Mega Contest has returned to reward skilled prognosticators.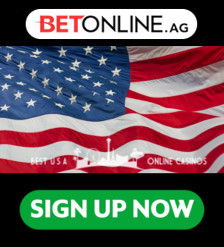 Stakes are high as 1st place basks in $100,000, 2nd gets $35,000, 3rd receives $15,000, with amounts then decreasing from $10,000 down to $300 for places 76th to 100th. In addition, every 4 weeks there are quarter prizes of $4,000 each to whomever accumulated the most points during that period.
Standard rules apply requiring players to select five teams to win against the spread (ATS) every week, with each correct one earning 1 point and pushes receiving a half. However, a major deviation from conventional Supercontests in this promotion will certainly be a monkey wrench for countless individuals. Shockingly, picks may be changed throughout the week but lock in at current odds at the time, meaning lines must be monitored daily (or even hourly) to ensure top value is realized for every pick chosen.
As per normal with BetOnline contests and giveaways, number of entries purchased dictates the price for each, with 1, 2, or 3 costing $100, while 4 and 5 are only $50. Obviously, based on math, if buying five, one free entry is earned, which could be the difference maker between victory and defeat.
Registration closes on Monday, September 14th, so signup at BOL now to take a shot at some life-changing amounts of cash.