After an exciting Week 17 decided who's season will continue, a few wagering sites are helping to keep the country's interest at a fever pitch. In fact, one in particular is promising loads of extra loot in one of this year's last fun football contests for American residents.
The $50,000 NFL Playoff Pick 'Em is running at fully-regulated BetOnline and guaranteeing cash prizes for 150 players displaying superior prognostication skills. Rules are simple as entrants pick each game against the spread (ATS) with the total, 1 point earned for correct selections and pushes adding .5 to scores.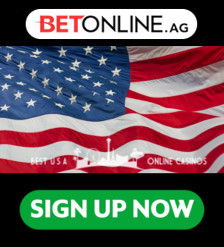 However, an interesting contest mandate dictates odds will fluctuate and are determined when locking in picks, one standard number not posted for the week. Therefore, it's necessary to closely watch lines to ensure a better opportunity hasn't presented itself, as choices may be changed an unlimited amount of times before kickoff, if desired.
Only two (2) entries may be purchased per household so nobody is able to hedge and buy multiple teams to improve their chances, 1 costing $20 and 2 set at $30. Ultimately, first place receives $10,000, 2nd gets $5,000, 3rd pockets $3,000, with bonuses then steadily descending to $100 for spots 76 to 150.
If anyone's tied after Super Bowl LV, sums for that level and next lowest are split evenly, allowing all deserving participants to cash in for their efforts. Also, in the event a game is cancelled or postponed, it must happen by the following Tuesday to have any possible points added to standings. Finally, if 2021 NFL Playoffs don't finish for some strange reason, the contest is cancelled and all fees are refunded.
Registration closes on Saturday, January 9th at 1pm ET, so visit BetOnline USA Sportsbook today to get those winning football predictions registered in time.