Forget going to Las Vegas to book action because U.S. online sportsbook NFL SuperContests are giving people a chance to participate right from the comfort home. Upon concluding, the top 200 places share $500,000 with first walking away with a whopping $200,000 grand prize and second, third, fourth, and fifth receiving $50k, $25k, $20k, and $15k respectively, any ties splitting amounts for applicable positions.
This Half Million NFL MegaContest is currently open for registration at safe, legal, and legit BetOnline and is guaranteed to change one lucky prognosticator's life forever. It runs for the entire duration of the 2021 season, beginning Week 1 and finishing Week 18, playoffs not included.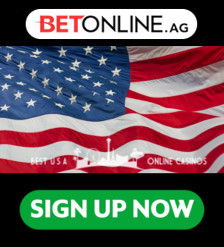 Each week five games must be selected against the spread (ATS), with the odds at that time locked in, but if lines change, picks may be manually updated to take advantage of better numbers. Scoring is simple with 1 point for correct results and pushes yielding 0.5, cancelled or rescheduled games counting for zero.
Then in addition to the main pool, $5,000 quarterly prizes are awarded after every four weeks to whomever earned the most points for that period, ties resulting in dividing up the pot accordingly. A maximum of five entries may be purchased and each comes with a price reduction for buying in bulk, anyone deciding to get more afterwards may do so and still receive the discounts outlined below.
1st – $100
2nd – $75
3rd – $50
4th – $25
5th – $25
This structure ensures players are rewarded for patronage while also protecting against someone entering dozens of times to stack the odds in their favor. However, from now until Sunday, August 15th, BOL is offering an Early Bird Special for members buying five at once and throwing in a free survivor pool ticket which is $30 in savings.
Registration closes on Monday, September 13th at 8:05 pm ET so visit A+ Rated BetOnline soon if interested in joining this $500,000 MegaContest and putting professional football knowledge to the ultimate test. Below is the full breakdown of who gets what and clearly, a lot is at stake this year.
Prize Payout Schedule
1st: $200,000

2nd: $50,000

3rd: $25,000

4th: $20,000

5th: $15,000

6th: $10,000

7th: $9,000

8th: $8,000

9th: $7,000

10th: $6,000

11th: $5,000

12th: $4,000

13th: $3,500

14th: $3,000

15th: $2,500

16th – 20th: $2,000

21st – 30th: $1,400

31st – 40th: $1,000

41st – 50th: $800

51st – 75th: $700

76th – 100th: $600

101st – 125th: $500

126th – 150th: $400

151st – 200th: $300