Millions of people are watching Super Bowl LIV today but a burning question still remains: what to do during the hours of commercials while waiting for the broadcast to come back from break? Sure you could walk back over to the buffet table and fill up on snacks but that means talking to that weird dude again, so it's probably best to chill in the corner and stare at the phone.
Here's a possible solution since it seems after reported on a special NFL blackjack tournament for U.S. players the other day, someone got a bit jealous and decided to take things up a notch. This is quite common in the iGaming industry as competitors are always trying to out-do one another in regards to promotions, contests, and of course, prize size.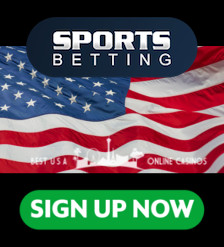 Now SportsBetting.ag has raised the stakes by offering a kitty 5x bigger than other events announced earlier in the week. So forget going on Instagram because the $54,000 Super Bowl Blackjack Tournament is running all day and is handing out stacks of money to winners at midnight.
This development is unsurprising since our review of SportsBetting.ag payouts and casino games clearly documented why they're a top destination who constantly pumps out fun promos for members. For example, they ran poker tournaments all season long during Monday Night Football and even had a bunch of NFL Survivor Pools listed back in September. They also usually guarantee huge purses for everything to attract as many eyeballs as possible.
Anyway, buy-ins for today's online blackjack festivities are only $10 and re-buys are a reasonable $5.40 afterwards. Once entered, 540 tournament chips are issued to utilize to climb the leaderboard, battling other hot-blooded Americans along the way. Then whomever sits in the top 54 positions at 11:59pm ET tonight gets paid, with 1st place claiming $10,000, 2nd receiving $7,500, 3rd getting $5,000, and 4th grabbing a cool $2,500 in cash. Amounts then gradually reduce going down the ladder, finally paying $125 for 51st to 54th at the bottom.
So if craving 21 to kill time during Super Bowl commercials tonight, register at SB.ag now and get ready for action. Win or lose, at least you won't have to talk to the dude at the punch bowl.