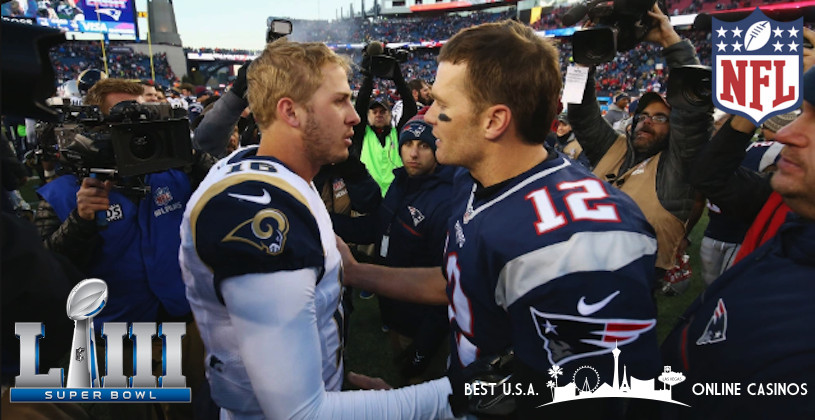 There's only two and a half days to get your final Super Bowl LIII prop wagers booked so it's time to take a look at which USA online casinos are offering the best odds on who will be crowned as the Most Valuable Player of the big game. Many places have lines for around 40 different players available so if you think you have a "dark horse" pick that has a shot, this could be one of the most profitable bets you make this weekend.
It should come as no surprise that most gambling websites have "The Golden Boy" Tom Brady as the favorite to win MVP of Super Bowl 53, since the Patriots are favored to win the game and the quarterback of the winning team almost always gets the Pete Rozelle Trophy. Especially recently as a QB has won 9 out of the last 12 seasons. Oh, Brady is the only player to receive this award 4 times, so don't think that he's not motivated to pad that stat on Sunday.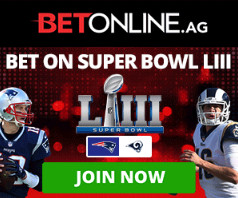 Therefore, if you want to get down on the favorite, the best odds to bet on Brady are found at the BetOnline Sportsbook who has him at +140, while everyone else is paying out a little less if he does in fact win. If New England hoists the Vince Lombardi Trophy it will be shocking if he doesn't get the MVP award considering both the longevity and quality of his career.
That said, it could be time for Brady to pass on the torch to the youngster, Jared Goff, and if the L.A. Rams win on Sunday a bet on Goff to be MVP will payout +250 at the aforementioned BetOnline, who has the best odds on him as well. Of course, it's possible that the third-favorite to win could have a fantastic game and push the Rams to victory, and if he does, Todd Gurley will payout at +1000.
All of the "experts" then agree that Sony Michel should be in the #4 spot and you can get him at +1200 at either BetOnline or over at the Bovada Sportsbook for U.S. players which is headed up by experienced lines-maker Pat Morrow. Having a running back win the MVP award would actually be very surprising since only a few have done it before, with the last one to receive the honor being Terrell Davis back in 1998.
We finally get some disagreement amongst the bookies with their picks on who should round out the top 5 favorites to win Super Bowl LIII MVP, and it all comes down to offense vs. defense. If you believe that a running back does indeed have a shot to win this year, you can get down on the other RB for the Rams, C.J. Anderson – just make sure to book it at BetOnline because they have him at +2200 while Bovada's number is much smaller at +1600.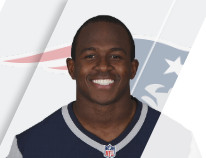 However, if you think that "defense wins championships" you'll want to go bet on Aaron Donald to win at Bovada since they have the defensive tackle at +1800, while BOL only has him at +1600. This actually isn't that crazy of a wager since 2 of the last 5 MVPs have been defensive players, although both have been linebackers and not tackles.
So who's the longest shot on the board to win? None other than seven-time Pro Bowler Matthew Slater at +50000 who's listed as a wide receiver for New England but plays a lot on special teams as well. This would obviously be a huge windfall if it hits, with a $20 wager paying out a massive $10,000.
Since they're offering better odds on almost every possibility for the winner of the Super Bowl LIII MVP award, here is the full list of options at BetOnline and how much each player pays out if they receive it.