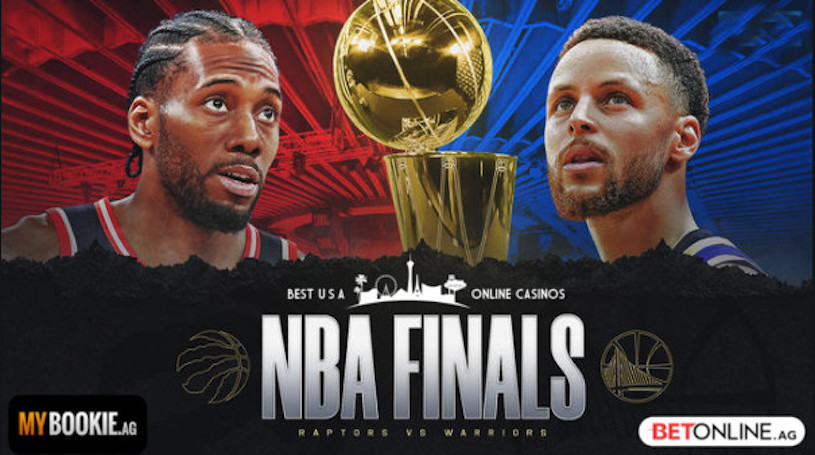 Raise a glass to gambling on the four major North American sports – they're almost done for the year and then BBQ season is here. Now it's time to shoot for some extra cash to upgrade that patio set and enjoy the summer just a little bit more: whether it's a new outdoor fridge or better cuts of steak, there's always room for improvement when it comes to enjoying your relaxation time.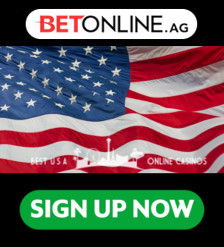 Yes, we're talking about betting on the 2019 NBA Finals which sees the Golden State Warriors and the Toronto Raptors battling it out for the Larry O'Brien Championship Trophy. So here's our guide that breaks down everything you need to know about the best USA online sportsbooks who are accepting wagers and all of the different options that are available to you.
Now that sports betting is legal in the United States more and more websites are coming along that want to take your money but there are only a few who will pay you out when you win and give you good odds in the process. Not to mention, some are even legally obliged to report your gambling winnings to the IRS which is a great way for the wife to find out. With all that said, here's who we're giving our business to this year.
Best Odds for Betting on the 2019 NBA Finals
Let's start with the obvious: the Warriors are the heavy favorites to win it all again, with places like BetOnline and Bovada offering odds of -280 if they ultimately do it one more time. Believe it or not, that's actually not the worst price out there as Intertops is offering -290 and GTBets posted the same.
If you want to be a little adventurous and bet on both the team to win and how many games it will take them to do it, you should sign up at the MyBookie Sportsbook and check out their odds on exact series results. Their experts think that the most feasible outcome is Golden State winning in 6 games, which is evidenced by their odds of +250. The next most-likely result in their eyes is the Warriors winning in 5 games, with a price of +350.
If Toronto does pull out the miracle victory, MyBookie thinks that it's probably going to happen in 7 games with their odds of +550. It shouldn't come as a surprise to anyone that the longest shot on the board is a Raptors sweep, with a current number of +4000 paying out if it happens.
Best USA Online Sportsbook Bonuses for the 2019 NBA Finals
So now that you know the numbers, where should you go to get the best USA online sportsbook bonuses to maximize your gambling dollar? As per usual, there are only a few different options that you should really look at and sadly no one is offering anything special for the 2019 NBA Finals. This is actually pretty surprising because millions of people across America love to put money down on the event – you'd think their marketing departments would have tried harder.
In any case, there's a three-way tie for best sportsbook bonuses for this month with MyBookie, BetOnline, and SportsBetting.ag all offering a 50% Welcome Bonus up to a maximum of $1,000. It seems obvious that they're just like the airlines and keep an eye on each other's websites to make sure that they're in range of each other.
After you've withdrawn winnings or dropped your balance to zero, all three of them are again giving you the same percentage with a 25% Reload Deposit Bonus for life that will be applied to all of your future transactions. However, this is where SportsBetting.ag chose to differentiate themselves because they are offering a maximum amount of $1,000 for the reloads while the other guys are only doing a max of $500.
Use Bitcoin to Bet on 2019 NBA Finals
Finally, for anyone who wants to use Bitcoin to gamble on the NBA Finals, two of the three aforementioned places will take that as a banking method and they actually prefer if you use it. This is evidenced by their increased amounts of a 100% match on all cryptocurrency deposits, however, the maximum for the free money is still $1,000.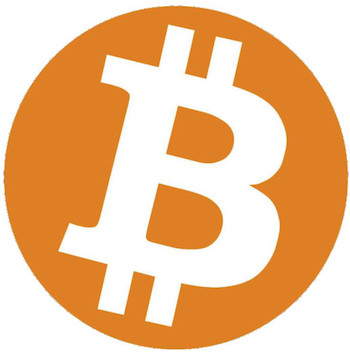 All you need to do is open an account at either BetOnline or SB.ag, go to their cashier, and click on your Alt Coin of choice and they'll give you an address to send the transaction to. The whole thing only takes minutes to complete and you'll be up and ready to go in no time.
So if Bitcoin or another coin is your weapon of choice, head on over and register at SportsBetting.ag today and start firing. The 2019 Finals are going to be amazing…and could be a lot closer than the experts are predicting.