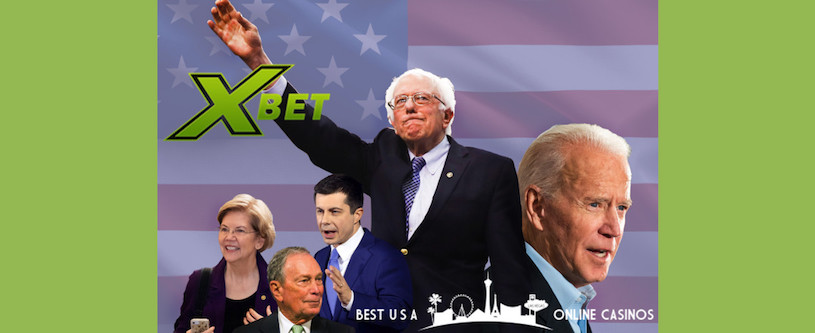 Yesterday, where to bet the 2020 U.S. presidential election was reported and who the current frontrunners are, but there are still plenty of non-sporting events to get down on while waiting for the big day to arrive. Specifically of interest to political punters are Democratic primaries taking place in each state, as it's slowly decided who's the best candidate to take on Donald Trump and his millions of fans at the polls this November. Simple economics dictates that "demand" will always lead to "supply" and it's no different when it comes to offshore gambling: where there is interest, there is action.
Multiple shops have lines up for primaries, however, as noted in this detailed breakdown of Xbet, this place likes to get "extreme" with props offerings and they've come up with some really juicy numbers for Super Tuesday on March 3rd, 2020. In fact, it's possible to stake the winner of Democratic Caucuses in Nevada, South Carolina, North Carolina, Florida, Texas, Massachusetts, and California, which is 7 out of 14 states holding contests that day.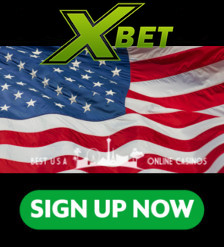 Bernie Sanders, Michael Bloomberg, and Joe Biden are the top three favorites for most places except certain regions such as Elizabeth Warren's home state of Massachusetts (Saunders -160 / Warren +315) and Nevada where Pete Buttigieg (+550) figures to make a strong showing against Sanders (-350). It stands to reason Bloomberg would have also been favored in Nevada and other states he didn't register for on time, but since he failed to, he's missing out on potential delegates as a result.
An interesting mid-range long shot to look at on Xbet's Democratic primary odds is Elizabeth Warren because if she turns her campaign around, anyone backing her at this stage will reap huge financial rewards. How big? Well, some of the best payouts on Warren winning would occur in California (+4000), Texas (+4000), Nevada (+5000), North Carolina (+5000), and South Carolina (+10000), just to name a few.
Those wanting to ignore the next few months of rhetoric and simply wager on the ultimate Dem nominee can choose from 15 individuals, which of course has Bernie (+140) presently leading the pack. Surprisingly, Michael Bloomberg (+180) is in second, followed by Pete Buttigieg (+600), Joe Biden (+800), and Amy Klobuchar (+1400). Options then get whimsical with Michelle Obama (+8000), Andrew Cuomo (+25000), and Robby Wells (+25000) receiving massive numbers since they all have zero chance of getting the nod.
Anyone looking for a "retro special" can get action on Hillary Clinton (+1800) to regain control of her party, but that's not likely as she failed to become POTUS last time in 2016 (although, anything is possible when it comes to American politics). To see the full list of political odds and entertainment props, go visit Xbet now and check out their current lines.