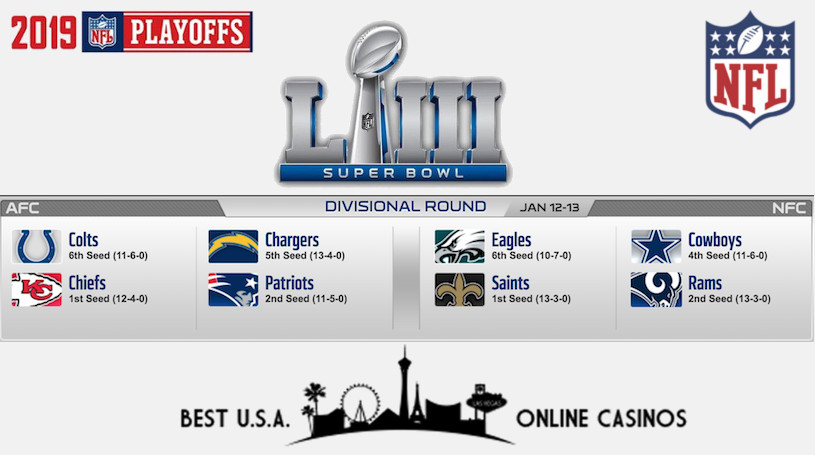 We lost four teams last weekend during Wild-Card madness and now four more will be booted once NFL Division games are completed. The only thing to figure out now is which four are hitting the golf course and then put some money on the other guys. All the best American online casinos are willing to take action, but which are offering most value this weekend? Let's find out.
Divisional Playoffs kick off with an interesting matchup between Indianapolis and Kansas City, with many places listing Colts  +5 or 5½ heading into Arrowhead, meaning lots of options are available. However, there's a little surplus meat on underdog moneylines at GTbets Sportsbook for U.S. players, offering +200 instead of +180 or +185 found elsewhere. If getting down on Over, also place it there because 57 is posted rather than 57½ and with Patrick Mahomes leading the offense for Kansas City, Over is a very sensible choice.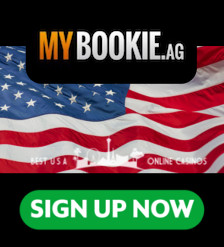 Afterwards, "America's Team" heads to the "City of Angels" to try to upset Los Angeles and reach the NFC Championship for the first time in decades. Everywhere has Cowboys +7 but those backing a home cover should hit 5 Star rated MyBookie to grab an extra half point with Rams -6½. The aforementioned GTbets again has the biggest payout, this time Dallas +275, although it's unanimous the total is 49½ so don't waste time line shopping.
Sunday brings an exciting tilt with the "San Diego Chargers of Los Angeles" heading into Foxboro to take on Tom Brady and the Patriots. Every legit destination has Chargers +4, however, "GTB" comes through for underdog supporters once again with a larger payout of Bolts +170. Those backing an Under should do so at veteran betting website Bovada to find a supplemental half point with their number of 48 instead of 47½.
The weekend wraps up with the defending Super Bowl Champions rolling into the Superdome to take on Drew Brees and a powerful New Orleans offense. Most books have Eagles +8 but if prognosticating the hosts to cover, visit MyBookie and grab Saints -7½ for an additional half point. Anyone looking to wager on the Eagles winning outright should head straight to BetOnline for +315, by far the best odds found. Experts agree Philadelphia and N.O. will combine for a total of 51 but "BOL" is again more attractive with 51½.
Here are current 1st half lines for Divisional Weekend games courtesy of "MB". Good luck!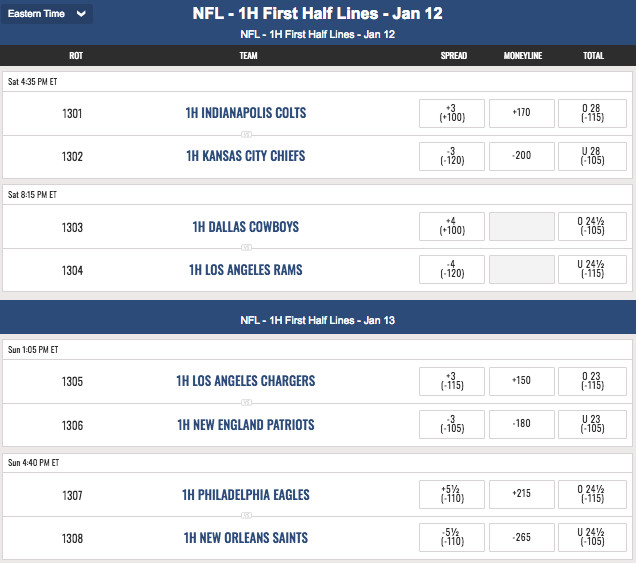 Where to Watch (all times in EST)
Saturday, January 12th, 2019
4:35pm: Indianapolis Colts @ Kansas City Chiefs on NBC
8:15pm: Dallas Cowboys @ Los Angeles Rams on FOX
Sunday, January 13th, 2019
1:05pm: Los Angeles Chargers @ New England Patriots on CBS
4:40pm: Philadelphia Eagles @ New Orleans Saints on FOX
***All odds correct as of January 10, 2019***