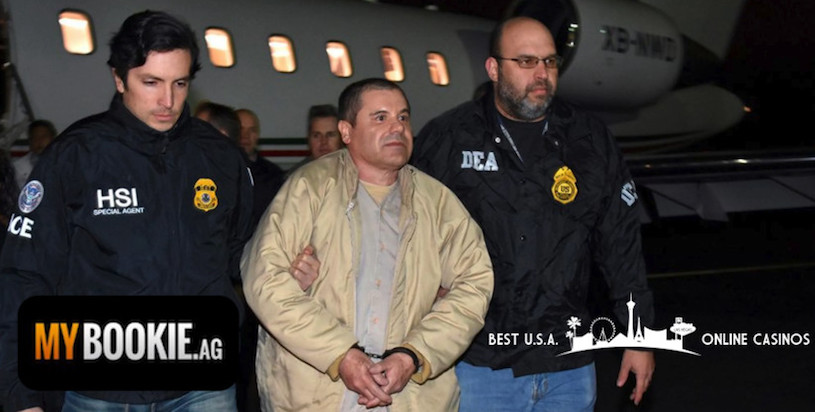 It seems like every day around here we're reporting on new and strange prop wagers and today is obviously no different. This is because there's yet another ridiculous set of betting lines posted by David Strauss and his "Merry Band of Misfits" down in Costa Rica.
For those who are unfamiliar with Strauss' work, check out our honest review of the MyBookie U.S. Sportsbook and Casino to read all about their Head Trader and the twisted PR stunts that he likes to pull. This time he'd like to take your bets on Mexican drug lord, El Chapo (which translates to "Shorty") and what his future holds.
El Chapo's real name is Joaquín Archivaldo Guzmán Loera and he's widely known as one of the biggest cocaine kingpins to ever operate, and he's also famous for his daring prison escapes. First he bribed prison guards in 2001 to let him out and was free for 13 years until he was found again in a condo in Sinaloa. However, he escaped again the next year thanks to a long tunnel that was dug from a construction site, but was once again recaptured 6 months later and subsequently extradited to the U.S. to go to trial.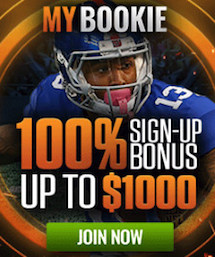 Well now you can gamble on whether or not he'll be found guilty and MyBookie has set the "Yes" at -700 and the "No" at +400, obviously indicating that they think he'll be sent to the slammer. The odds on the "No" seem a little high when you consider the fact that many jurors might not want to be responsible for sending El Chapo to prison. There's definitely some value betting that line.
You can also wager on El Chapo's ultimate sentence with "Life in Prison" (-350), "Death Penalty" (+200), "Life with Possibility of Parole" (+300) and "Other" (+1000). It could be very hard to grade this wager if there is a complicated verdict so dropping a few bucks on "Other" might not be a bad bet at all. Or perhaps you'd like to lay some money down on "Will El Chapo die in prison before the trial ends?" with the "Yes" paying +500 and the "No" at -900. You just knew that David "Dr. Death" Strauss would have to bring the Grim Reaper into this somehow.
One thing is for sure, the majority of the public would love to see El Chapo bust out of prison again, however, the lines makers at MyBookie don't think it's going to happen with the "No" at -10000 and the "Yes" at +2000. Actually, the payout for "Yes" seems a little low, doesn't it? Hmmmm.
To get your money down on these lines and a whole lot more, head on over to the MyBookie Entertainment Special Props Section today and see what they've got posted. You just never know what you'll find there.