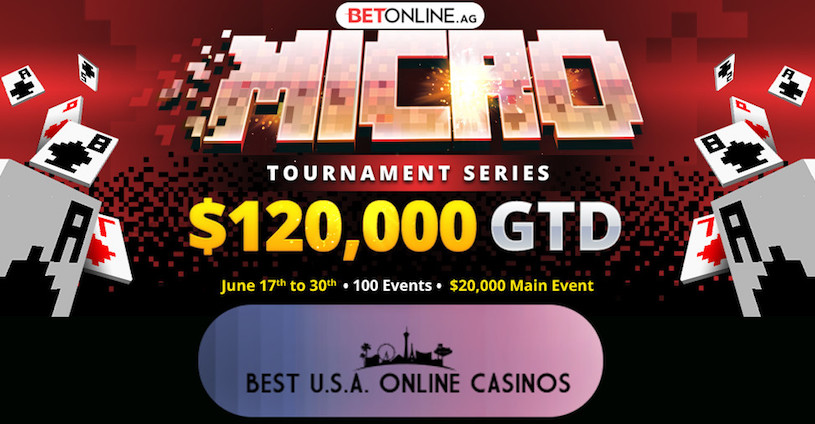 The insanity that swept the globe in the late 2000s is long behind us but that doesn't mean that U.S. online poker rooms have quieted down, and in fact, they're busier than ever. This is due to two main factors: 1) people can now play from anywhere on their smart phones so they don't need to be stuck at home to enter tournaments or cash games, and 2) there have been some great promotions announced lately that are really stirring up American fans of the game.
One such operation was discussed in our expert review of the BetOnline Casino that reminded readers that they can play poker there in addition to betting on sports or playing blackjack. They've been around for years but people still forget about them when it comes time to enjoy a little Texas Hold 'Em online and throw some chips around – their sportsbook is just too overwhelming.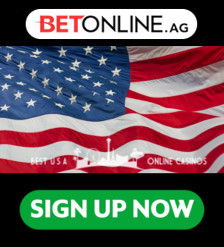 Well now they're reminding the entire country that they exist with their Micro Tournament Series that has $120,000 in guaranteed prize money that will be dished out over 100 unique events. During the two week extravaganza there are tons of different tourney formats with some buy-ins as small as $0.55, ensuring that players with bankrolls of all sizes can join in on the fun.
Those who like to have bigger stacks of chips in front of them can enter the Micro High Roller tournaments and take a shot at a $10,000 guaranteed prize on Saturday, June 22nd ($10 + $1 buy-in), and the $20,000 GTD on Sunday June 30th for $20 + $2. This is of course on top of all of the other No Limit Hold 'Em, Pot Limit Omaha, 6+, and bounty games that will be featured.
This awesome series is in addition to their $10,000 freerolls for new players, huge bad beat jackpot, and $15,000 Leaderboard Challenge – there's just always something going on there for players to get into. Not to mention that they'll give you a 100% match bonus on your first deposit with them.
The first event starts today (Monday, June 17th) at 6pm EST so if you want to play some online poker this month, head on over and register at BetOnline Poker and get your chips on the felt.