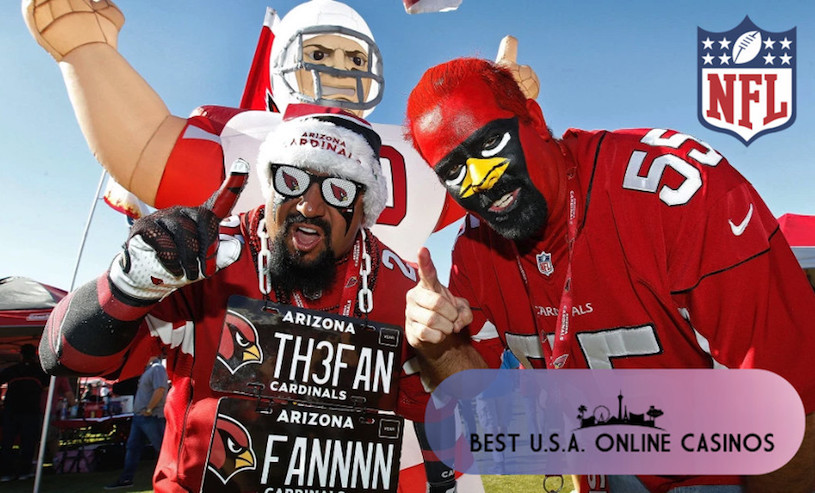 American gamblers have been salivating for juicy Underdog odds for close to a month and NFL 2018 Week 10 finally brings some. Sure favorites will (probably) keep winning but it'll still be nice to stuff parlays with a few big numbers.
Largest spread on the board is of course found on Arizona visiting Kansas City in what could easily be a trap game for the hosts. Presently, it's Cardinals +16½ which is absolutely fair on paper, but with the Chiefs possibly looking ahead to next week's heavyweight matchup against the Rams on Monday Night Football, they might get caught with their pants down. Anyone staking a Cards cover should learn how to bet at MyBookie as one full extra point is offered at +17½.
In fact, this contest is so lopsided only two offshore books currently list moneyline options, Intertops (Arizona +900 / K.C. -2000) and GTbets (Arizona +1012 / K.C. -1429). It's obvious where value is, but if hesitant, read this exclusive review of GTbets for USA players to find out how they've been slowly impressing clients lately.
A whopping +10 spread is then featured in no less than three different matchups for adventurous punters to feast on. All major sites posted Seattle as +10 Dogs heading into a divisional slugfest against the Rams, except for aforementioned GTbets with -9½, so get down on L.A. there to receive an additional half point.
Everyone also agrees Miami deserves 10 going into Green Bay since the Packers are going to be absolutely desperate for a season-saving win. Again, MyBookie extends a supplementary half for the Dog, so place action accordingly. Lastly, the "San Diego Chargers of Los Angeles" get +10½ visiting Oakland, feeling a little high for a road team involved in a divisional game. Raiders covering in a parlay with Zona and Seattle to do the same would pay very well indeed (if it came to fruition).
Tons of other great lines are listed this week, so check out NFL odds at BetOnline Sportsbook to see what else is available. This will definitely be a preferred destination for those usually backing favorites.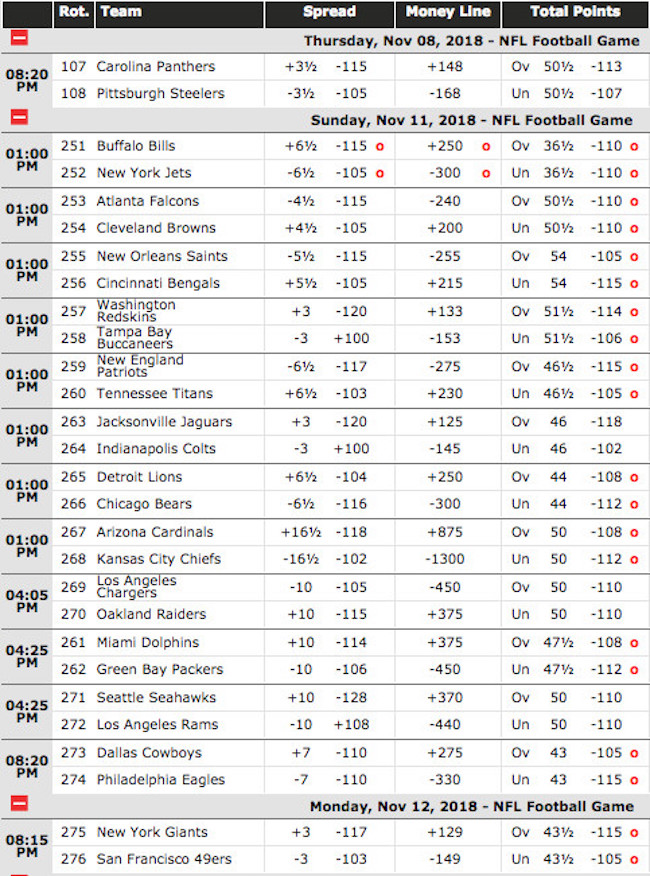 ***All odds correct as of November 8th, 2018.***