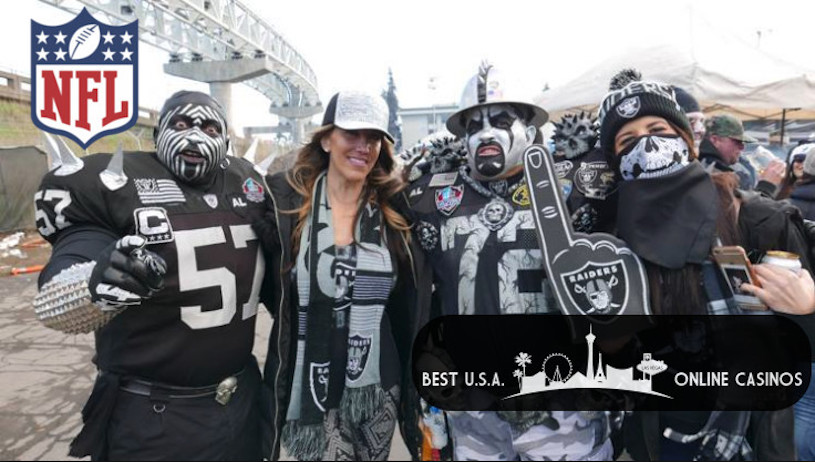 So it looks like the "experts" think that there are some heavy Underdogs this week that don't have much of a chance to win outright. Sounds like the kind of week us adventurous bettors love.
Lets dive into this feast with the second-longest shot on the board for this Thanksgiving Day, with the Atlanta Falcons getting 12 points tonight heading into New Orleans. Now the Saints look amazing this year and they've been absolutely stomping on their competitors, but this is a nationally-televised, divisional game, so it could end up being a lot tighter than people think. And that +480 money line on the Falcons looks sweeter than your mother's cranberry sauce.
So who's the longest shot in Week 12? Well, none other than the Arizona Cardinals, who have held this distinction a couple of times already this year. They're getting a massive 13 points going into L.A. to face off against the Chargers, which does seem kind of high when you consider that L.A. was beaten at home last week by a 3 win team. The money line of +535 might be a little crazy, but the Cards to cover the spread isn't that bad of a bet. If you want to bet on the Chargers though, do it at the GTbets Sportsbook because they only have to cover 12½ there.
The other drumstick with a lot of meat on it this Thanksgiving weekend is the Oakland Raiders getting 10½ as they visit the Baltimore Ravens. The Raiders seemed a little frisky in their win last week so maybe you should consider a bet at the Bovada Sportsbook who'll give you an extra half point with their spread of 11.
Three other tasty dishes on the menu are the Miami Dolphins getting 7½ at the Colts, the Jets getting 10 points at home against the Patriots, and the Tennessee Titans getting 6½ on Monday Night at Houston. Most bookmakers are agreeing on those numbers but if you bet at the MyBookie Sportsbook on the New York / New England game you'll get an extra half point with the Jets at 10½.
Here are the full slate of games this holiday weekend courtesy of the BetOnline Sportsbook and Casino who accept players from every state in America. Go check them out and see if there are any leftovers on their counter for you to pick at.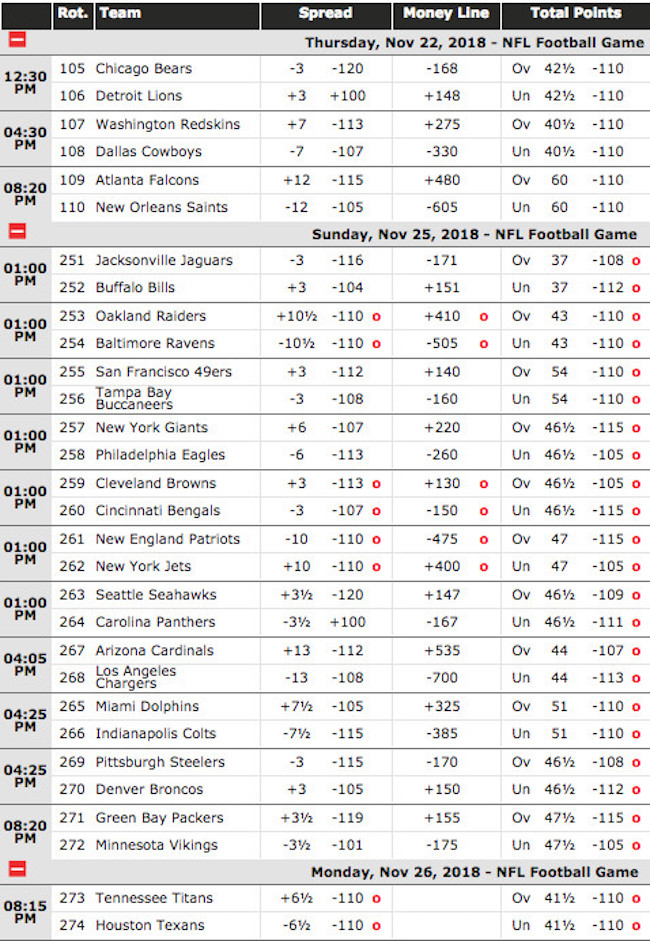 ***All odds correct as of November 23, 2018.***