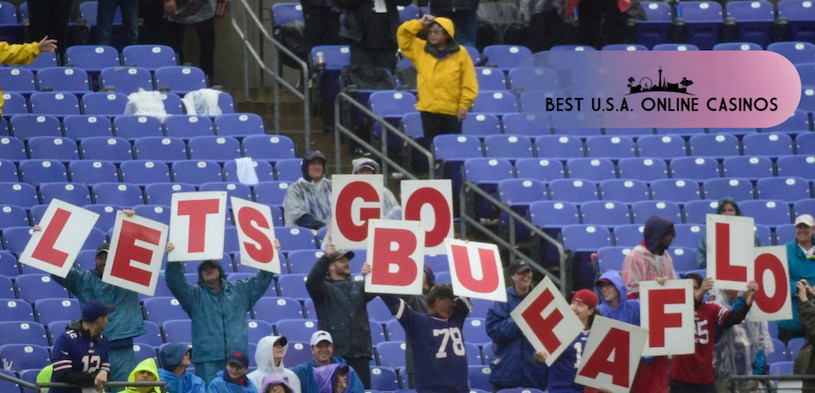 It should come as no surprise that a certain team is again one of the biggest Underdogs for Week 6 and if they can pull off an upset it will make anyone who backed them very happy. Yes, the Buffalo Bills are one of the highest-paying options on the board this Sunday (just like pretty much every other week), getting 10 points against the Texans. Houston looks like they might be figuring a few things out with Deshaun Watson back behind center this year, but never count the Bills out and if you're considering it, just ask every person who got kicked out of their NFL Survivor Pool in Week 3 how confident they were heading into that match up.
Another familiar face getting tons of points this week is the Arizona Cardinals who are visiting the struggling Minnesota Vikings, with expert bookies posting a surprising 10½ point spread. Arizona are definitely bad this year but double digit spreads shouldn't be given to teams like Minny who can easily beat themselves and fumble their way out of a victory. Usually better odds are found at the generous Bovada Sportsbook & Casino for favorites, but this week they're following competitors and posted the same numbers for all of the biggest matchups.
The only other meaty spread available is for Monday Night Football with the San Francisco 49ers getting 9½ points as they travel to Green Bay to face the Packers in a classic old school tilt. The 49ers only have one win so far this year but "The Pack" only have two, so this looks like it could be a weak line for daring gamblers to jump on. The only thing stopping a max bet should be the fact that San Fran's starting Center Mike Person is listed as "Questionable" and back up centers are always troublesome, especially under the bright lights of Monday Night.
Here are the current Week 6 odds for the NFL 2018 Season over at U.S. offshore book BetOnline, with numbers for moneylines, spreads, and totals. Good luck, to all!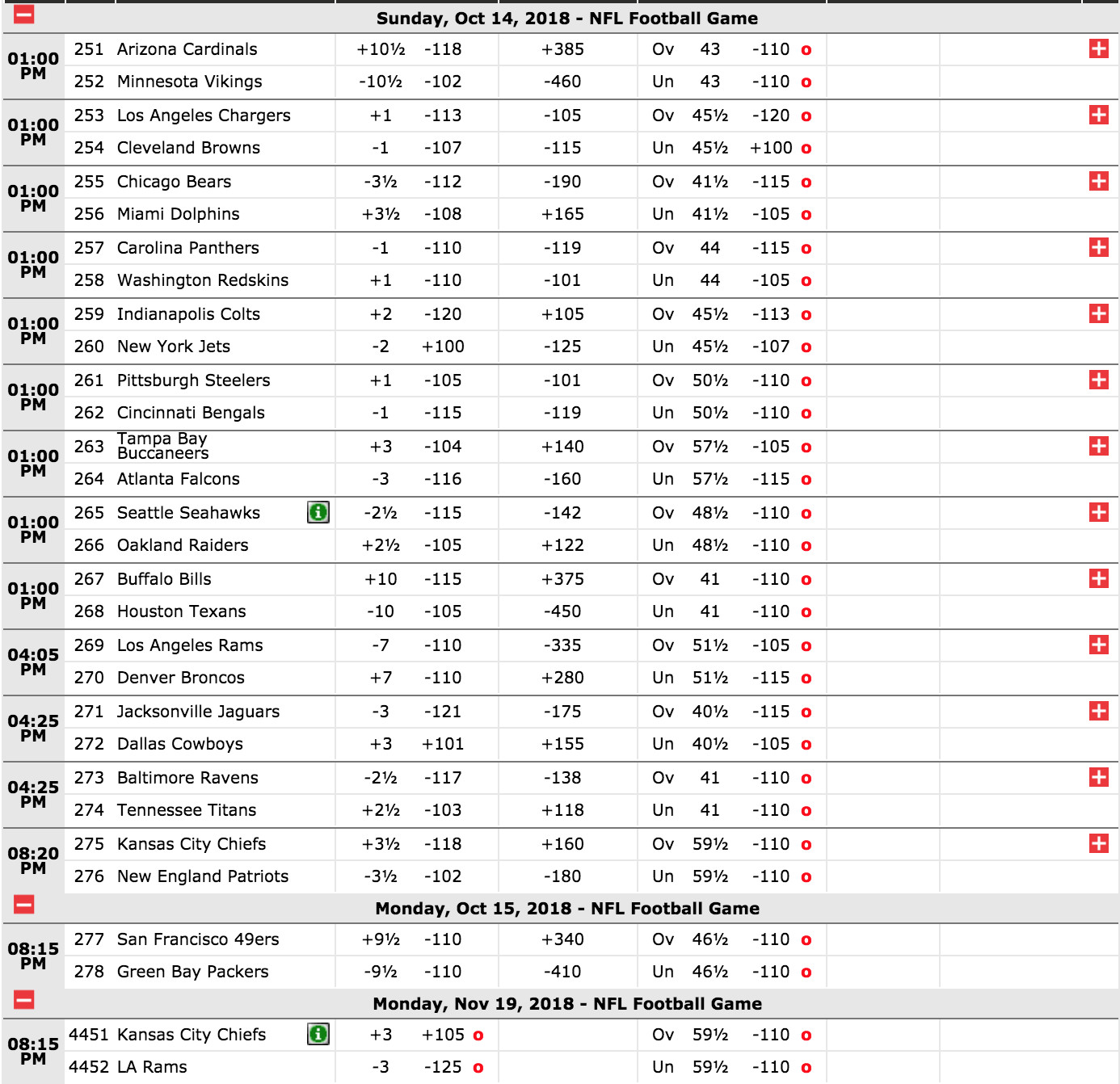 ***All odds correct as of October 13, 2018.***