It's only July but the football-obsessed nation was still granted their first 2021 NFL Season survivor pool thanks to a top offshore U.S. sportsbook attempting to finally break into the mainstream. In business for almost five years now, many have yet to tour this excellent offshore company who's consistently ranked high in every important category, although that's surely about to change.
The Winner-Take-All $200,000 NFL Survivor Contest is currently open at iGaming industry leader Sports Betting and is guaranteed to generously reward anyone picking correctly until Week 18, or simply lasting as long as other finalists. Of course, as per standard rules, if everyone gets bounced beforehand leaving one person remaining, that lucky individual scoops up the entire kitty.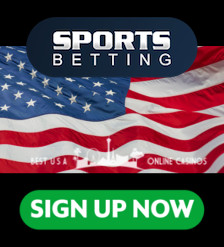 Entries are $30 but diminish in price if purchasing multiple, with 2-5 costing $20 each, 6-10 $15, and 11-25 an absolute bargain at $10. The maximum number per player is 25, topping up with extras allowed right up until Monday Night Football kicks off on Week 1, for those deciding to add more at the last minute.
From there, terms are familiar and the sole obligation is determining an outright winner every week, each team obviously only available once, making it wise to utilize a bit of forward-thinking strategy. As always, losing selections are immediately eliminated and all survivors continue on to battle it out for supremacy.
This particular pool doesn't include playoffs so ultimate victors will be declared after Sunday Night Football on Week 18, the $200k prize subsequently divided up on Monday or sent directly to one fortunate member's account without rollover requirements, meaning funds may be withdrawn instantly. Also, a pandemic-specific regulation this year dictates that if a scheduled game is postponed and doesn't happen before the following Wednesday, both teams are graded as losses and any associated picks are removed from the pool as per usual, buy-in amounts refunded as a consolation.
Registration closes promptly on Monday, September 13th, 2021 at 8:05 pm ET so head to SB.ag soon if interested in joining.