Christmas Day is finally here and even though all the presents have been unwrapped, Santa left one last treat for the adults that could turn out to be quite profitable. It arrives in the form of a series of flash tournaments designed to test the real money blackjack skills of contestants in an all out battle for "felt supremacy". Everyone starts with matching chip stacks and then plays identical hands to determine whose decision-making aptitude is greatest, ultimate winners acquiring financial rewards for dominating.
An event this wild could only be hosted at Xbet.ag USA online casino as they've built their brand over time to be synonymous with "extreme excitement". They feature hundreds of different Las Vegas tables and slots, accept sports wagers, and even supply a racebook listing every major North American track. In short, any product imaginable is offered.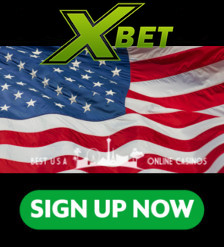 Now to celebrate the holidays, they're showering members with free blackjack tournaments giving away guaranteed prize pools of $1,000. Entries are absolutely complimentary with players receiving $500 in chips to climb up the standings and hopefully finish Top 50 to earn a cash bonus, first place pocketing $150 with amounts descending to $5 for 50th.
Anyone busting out early may buy back in an unlimited number of times for $5 a shot, hopefully improving their scores each session. However, those correctly choosing when to hit, split, and double down won't need help to rocket up the standings due to tourney chips constantly being added to totals.
Action is fast and furious with new Xbet contests starting every four hours, commencing earlier today at noon ET and ending at 3:59pm, then 4pm to 7:59pm, with the grand finale running 8pm until 11:59pm. Everything considered, this is a great way to potentially end Christmas with fatter stockings than before and enjoy some extra goodies in 2021.
For readers requiring a refresher, here's a video tutorial on blackjack strategy created by The Wizard of Odds, Michael Shackleford, who's widely considered the world's top gaming mathematician.