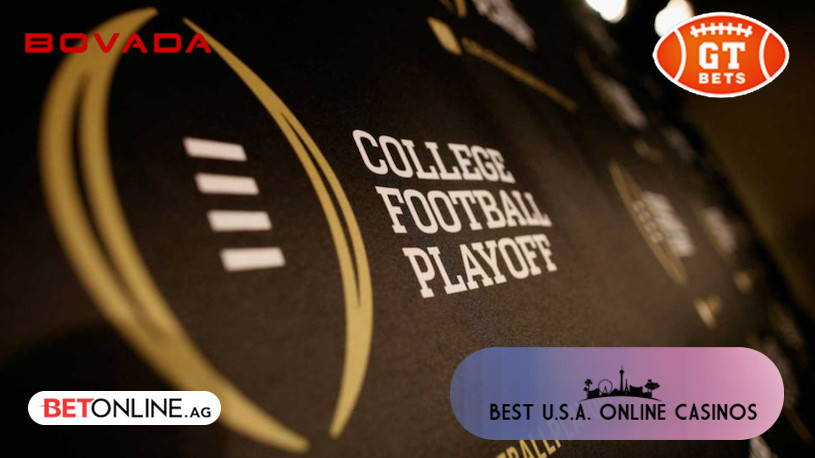 Christmas is in the rearview mirror now which means NCAA college football season is about to hit its stride. Sure everyone goes crazy for Big Bowls but there's still lots of great action and betting opportunities with Small Bowls and the exciting teams featured. In total, 40 games are scheduled so you'd better believe there's lots of action to get down on before the CFP National Championship on January 7, 2019. So if you can't get on them all, here is a list of the Top 5 NCAAF Small Bowls this year, as well as which online sportsbooks have best odds for each.
First up is the Miami Hurricanes VS. Wisconsin Badgers in the New Era Pinstripe Bowl, a battle of two teams who underachieved this year and ended up with identical 7-5 records. Most places currently have Miami -3 but up and coming GTBets Sportsbook has -2½ and happily accepts players from across the U.S. so anyone wanting a Hurricanes cover should take the free half point from them.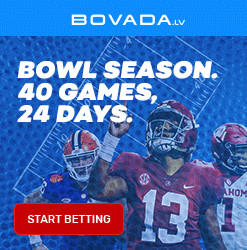 On Saturday things heat up with the Franklin American Mortgage Music City Bowl starting at 1:30pm as the Purdue Boilermakers face off against Auburn Tigers. Again bookies mostly agree on numbers, this time Auburn -3, but those getting down on Purdue should go to longstanding Bovada gambling website  since they're giving an extra half point at +3½. However, GTBets again makes themselves an attractive destination with a moneyline of +150 instead of +140.
Number 3 on the list is the Camping World Bowl with the West Virginia Mountaineers and Syracuse Orange, both teams only incurring 3 losses on the year. This game is confusing professional oddsmakers and a bunch of different numbers are presently out there. The smallest seen is -1 at BetOnline American Sportsbook & Casino so anyone on Syracuse aught to travel there. However, if you're on the Mountaineers, MyBookie gifts one full point with Orangemen +2, a massive advantage costing nothing.
Next is the Chick-Fil-A Peach Bowl featuring the #10 Florida Gators against #7 Michigan Wolverines in a classic battle of top squads. Every online sportsbook has either -6 or -6.5 for Michigan so if backing the Gators, go to Bovada and pluck that plump half point off their tree.
Last up on our list of Top 5 NCAAF Small Bowls is the Redbox Bowl between the Michigan State Spartans and Oregon Ducks. Offshore books are unanimous with Michigan State +115 / +2½, however, Bovada is once again dishing out some gravy with Spartans +3. Therefore, underdog bettors know exactly where to go.
Here's the full 2018 Small Bowl television schedule. Enjoy!
December 27, 2018: 6:15pm Miami @ Wisconsin on ESPN.
December 28, 2018: 1:30pm Purdue @ Auburn on ESPN.
December 28, 2018: 5:15pm West Virginia @ Syracuse on ESPN.
December 29: 2018: 12:00pm Florida @ Michigan on ESPN.
December 31: 2018: 3pm Michigan State @ Oregon on FOX.
***All odds correct as of December 27, 2018***