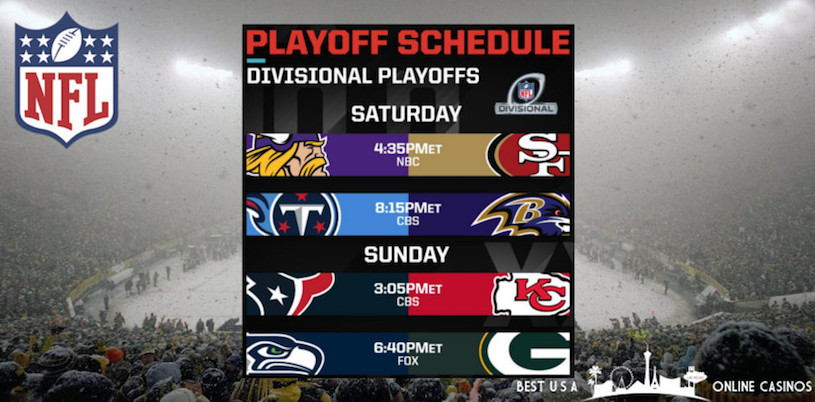 The last "full" slate of NFL football is upon us which means it's the final opportunity to make nonsensical four team parlays… for this season. So where should you head for all of your Divisional Weekend gambling needs? Well, based on reader feedback, most want to know who has big casino deposit bonuses and which sites are safe and can be trusted to pay out. Cool – every destination listed below is 100% legit so let's drill down on specifics.
First and foremost, if unfamiliar with details of MyBookie and why they've grown into one of the biggest books in America today, read this paragraph carefully. With tons of promotions throughout the year, lots of free cash up for grabs, and super easy payment options, they're the #1 recommended place to play. Reports have consistently confirmed their integrity when dealing with players, even if they do request a bunch of documentation before first payouts, which is totally normal for the industry. Not to mention, Head Linesmaker David Strauss' crazy prop wagers are usually hilarious (for anyone with a deeply twisted mind).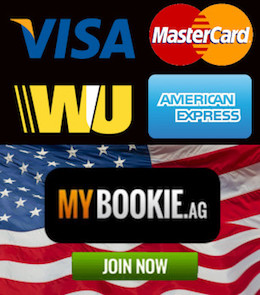 In any event, they have the best welcome incentives available for January 2020 with a 50% match on first transactions with VISA or MasterCard, and a 100% match if utilizing cryptocurrency. Obviously, this is an easy way to double bankrolls and get more action down throughout the weekend. Another amazing destination is SportsBetting.ag who's extending same amounts as MB, however, rollover requirements on their crypto bonus is 14x instead of 10x, meaning funds are cleared faster at Strauss' operation.
Rounding out top sites for January is BetOnline, quietly building up their following over the years, mostly due to huge selection of poker tables complimenting standard Las Vegas products. They're also offering 50% or 100% for crypto, mirroring serious competitors.
Everyone accepts similar banking methods with the only real difference being BetOnline accepts Ripple and checks, making it slightly more convenient to top up balances. There are no other major differences when it comes to games, leagues listed, or horse racing tracks, so pick whichever is more appealing.
NFL Divisional Odds at Offshore Sportsbooks
Here are current odds for 2020 NFL Divisional games tomorrow and Sunday to shop for value. It's always advised to hop on good numbers early before they're gone so take a good look at what's posted now as there's no guarantee they'll be around for long. Every operator usually posts one or two weak lines to attract a few more people so keep an eye open for anything soft.
MyBookie Odds:
Minnesota Vikings +7
Vikings ML +230
49ers ML -310
Vikings/49ers Total 44
---
Tennessee Titans +9½
Titans ML +310
Ravens ML -430
Titans/Ravens Total 46½
---
Houston Texans +9½
Texans ML +315
Chiefs ML -435
Texans/Chiefs Total 51
---
Seattle Seahawks +4
Seahawks ML +165
Packers ML -195
Seahawks/Packers Total 47
---
SportsBetting.ag Odds:
Minnesota Vikings +7
Vikings ML +250
49ers ML -310
Vikings/49ers Total 44
---
Tennessee Titans +10
Titans ML +340
Ravens ML -425
Titans/Ravens Total 47
---
Houston Texans +9½
Texans ML +350
Chiefs ML -450
Texans/Chiefs Total 51
---
Seattle Seahawks +4½
Seahawks ML +175
Packers ML -205
Seahawks/Packers Total 47
As always, good luck and may the "Double Doinks" bounce your way!