This coming Sunday brings us one of the year's most anticipated football matchups with FC Barcelona and Real Madrid facing off in El Clásico, arguably the biggest rivalry in sports. It's fair to assume both clubs will be going all out since it's the 108th year in a row they've faced off against one another, with the series beginning over a hundred years ago in 1902.
From now until players take the pitch on Sunday, Americans can enter a La Liga promotion giving away up to $50 in free bets, refunding those who end up backing the losing squad. Anyone who's already read our independent review of Intertops Sportsbook payouts and products will understand lucrative offers of this nature appear constantly at this destination, as they're always trying to boost member balances somehow.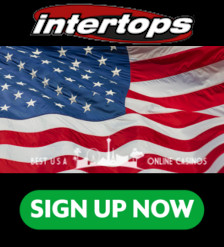 The gratis rebate applies to any action up to $50 put down on the winner of the match, but remember it's only applied to the first wager. The good news is that funds received from their casino welcome bonus for U.S. players can be used so it's not necessary to risk any of your personal bankroll on the event, if not already signed up as a member there.
It's important to note that "up to $50" means the full amount might not be issued as actual sums will depend on game results. If only one goal is scored in the first half, the amount returned will be $10 of the possible total of $50. Then if there are two goals in the first half $20 will be returned, three triggers $30, four gives $40, and obviously five or more goals scored will return the full $50. Although, the odds of this happening aren't that great considering their last meeting in December resulted in a nil-nil-draw.
So if you want the opportunity to grab a bit of free cash this weekend, go visit Intertops now and claim this UEFA Champions League free bet before it evaporates on March 1st, 2020. Good luck gambling on La Liga this weekend and let's hope the goalkeepers let a bunch in early!