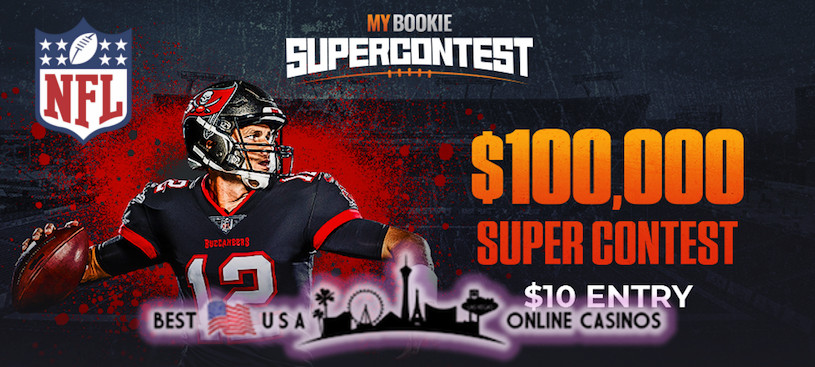 It was only a matter of time before more potentially profitable promotions at NFL sportsbooks taking USA players came along and this particular one provides better value than most. This is due to both the prize pool size and entry fee, because after running the numbers of competing events, it clearly emerges as the top mathematical choice.
Two weeks ago, MyBookie confirmed their 2021 SuperContest had returned, posting a total purse of $300,000 to be shared amongst the 300 highest leaderboard finishers. However, it costs $100 per entry versus $10 for this $100,000 version, meaning members can take a shot at one-third of that kitty for one-tenth of the price, obviously a superior opportunity in comparison.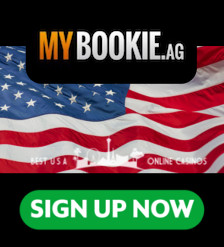 Quarterly awards drop from $12,500 to $5,000, but again using the principles of ratios, a $10 charge should merely yield an amount of $1,250 every four weeks. Excluding specific financial gains, the two are identical and require picking five games ATS each week to generate points and climb the standings, final scores tallied on January 10th, 2022 to determine victors.
Besides all of the excellent economic reasons to join their $100k SuperContest, one last detail to understand is that it pays out 750 participants instead of 300. This guarantees 2.5x more people will walk away with something in their pockets as 1st place wins $25,000, 2nd receives $12,500, 3rd gets $5,000, 4th earns $2,500, sums then methodically decreasing to $20 for positions 501 to 750.
Anyone interested in reading additional facts about them should check out this MyBookie 2021 review to learn about current incentives, products, deposit methods, and other important categories.