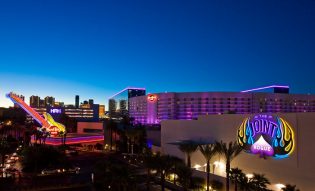 Customers of the Hard Rock Casino in Las Vegas are still asking for answers after the casino announced that they had fallen victim to a huge security breach that saw hundreds, if not thousands of instances of data theft. Electronic thieves made off with card numbers, expiration dates, names of cardholders, and even CVV codes, but could not access crucial pieces of information such as PIN numbers.
There has been very little shared with the public about this incident except for the statement the Hard Rock released stating that the attack occurred in transactions between September 3rd, 2014 and April 2nd, 2015 at many bars, restaurants, retail locations, and spas. It is currently unknown why the data theft was allowed to continue unnoticed for so long, and if it was the Hard Rock that finally caught the breach or if it was the banks and credit card companies who flagged the criminal activity.
The Hard Rock is asking all of its customers to review their bank and credit card statements to determine if there has been any suspicious activity. They are also offering all of their patrons free access to the largest credit bureau in the United States for one year in order to monitor credit ratings, and protect against identity theft.