We're getting lots of feedback from people who read about the 2019 Survivor Pool at SportsBetting.ag the other day and it looks like the masses are hungry for more. That one has a guaranteed prize amount of $100,000 and this one isn't as big, but it's cheaper to join if you just want a couple of entries so it will definitely be of interest to some.
It's going down over at the MyBookie Sportsbook & Casino and you can play from anywhere in the United States except New Jersey so the competition is sure to be fierce. The fee is only $10 and you're allowed to buy up to 30 entries if you want to go crazy and make sure that Ryan Fitzpatrick (or equivalent) doesn't knock you out of the pool on Week 1. There will be a full leaderboard with everyone's pick displayed before kickoff that week to ensure transparency (and generate laughs at anyone stupid enough to pick the Bengals this year).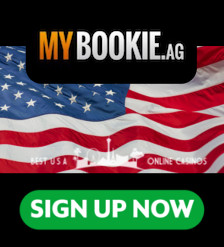 There's a guaranteed real money prize of $50,000 that will be gobbled up by one lucky player or divided up between numerous people if more than that are still alive at the end of Week 17. If the last entries all lose together prior to the final week, the $50k is chopped up and served to them evenly.
The rules are all standard, however, there's one major difference from the one at SB.ag: a cancelled game will be graded as a loss and you'll get the boot (with a refund on your entry). This is more in line with what people will be expecting since that's how it works in 99% of Survivor Pools across the nation. Other than that, you just pick a team to win straight up and if they do, you advance, and if they don't you're out. Obviously you can only select a specific team once throughout the season so plan out your picks accordingly.
Anyone wanting to get in on the action should go register at MyBookie now and open a profile so it's ready to roll for kickoff. Just watch out if you're picking against "Fitzmagic" – that guy is a stone cold pool killer.