As cryptocurrency markets surged this week with Dogecoin and Ripple making tremendous gains, select top U.S. slots casinos announced a new coin was added to their list of banking options. It's a little known creation called Bitcoin SV, with the abbreviation standing for Satoshi's Version, but not yet widely available for trade on popular exchanges such as Kraken. Staunch supporters argue that because it follows original Bitcoin Protocol and has no limit on blockchain size, it will eventually rise above all other coins to become the global standard.
Regardless of speculation and predictions, highly respected Café Casino adopted BSV while explaining to members it's currently the fastest choice available, transactions completing in mere seconds. Timeframes are identical when requesting payouts, ensuring winnings are received the same day, which was absolutely unheard of only a few short years ago.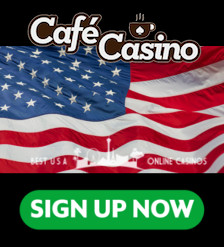 The list of approved Ignition deposit methods also increased by one, pleasing many across the country as it's a popular destination for poker players to battle against one another online. Alongside countless one-armed bandits and jackpot machines sit hundreds of tables open 24 hours a day hosting tournaments, cash games, freerolls, and massive events guaranteeing large prize pools.
Finally, historic Bovada Sportsbook put Bitcoin SV on it's payments page for those staking NBA or NHL playoffs this spring. Famous for offering every league imaginable to customers, they focus on sports action in addition to a gigantic virtual slot parlor featuring branded titles, progressive pots, and exclusive creations that can only be found there.
Technology in 2021 has definitely surpassed expectations, especially in the iGaming industry, highlighted by this breakthrough achievement allowing transferring funds in seconds with just a few taps of a button.