Leap days only come around once every four years and 2020 is one, so as a result some unique offers at offshore betting sites to end off the month of February are arriving. Since it's still way too cold to go outside, they couldn't be coming at a better time.
This is one of many current BetOnline promotions and it's branded the Leap Day Blackjack Tournament, open to everyone from coast to coast. It starts today at 5pm and runs until midnight on March 1st, with a modest $10 entry issuing 250 tournament chips. The goal is to make enough correct decisions on the felt to finish atop the leaderboard, but anyone busting out can re-buy an unlimited amount of times for only $5 to keep the dream alive.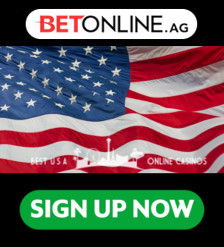 There's a lot of money at stake since "BOL" has posted a $25,000 prize pool to be carved up amongst the 25 best 21 strategists over the weekend. First place receives $5,500, second gets $4,000, third enjoys $2,500, and 4th snags a cool $1,500 for their efforts. Prize amounts then decrease proportionately from $1,000 down to $100 for places 5th to 25th, ensuing a few individuals start off March on the right foot.
All winnings come with a hefty 50x rollover requirement and can only be used to play American blackjack since no other games are available. Sadly, funds also can't be spent at live dealer tables or video poker machines, with even some popular slots being blocked. Why are they being so restrictive with funds? No idea, but they're the ones ponying up the loot so they get to make the rules.
At any rate, if wanting to take advantage of the extra day that 2020 has given us by battling against others from across the country, visit BetOnline now and start throwing chips. This promo obviously won't happen again until 2024, so profit from the time we've been given.