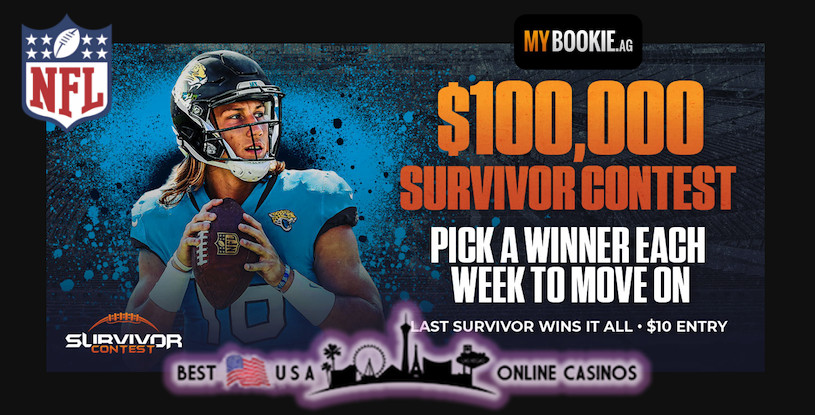 Another online sportsbook NFL survivor pool has emerged, giving players more options for where to get down for the 2021 season. This classic battle awards the entire cash bonanza to the sole remaining individual after Week 18, or it's split evenly if multiple people end up picking perfectly.
The $100,000 Guaranteed Survivor Contest has become an annual affair at the legal MyBookie USA betting site, however, the ultimate prize is much lower than some competitors. It appears this once-aggressive iGaming powerhouse is pumping the brakes on marketing efforts and now relying on word of mouth advertising to bring new members through their doors.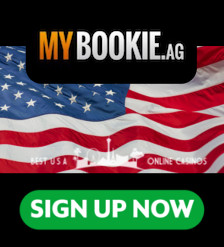 Entries are merely $10 a piece, up to a maximum of 10, with no discount for buying in bulk. These numbers confirm this event is definitely a "scaled down version" of BetOnline's $200,000 Winner Take All 2021 Football Contest, but the lower buy-in amount and tighter restrictions may lead to more dead money floating in and an easier path to victory.
Everything else follows standard protocol with participants choosing one team per week to win, advancing if correct, leaving those picking a loser to start planning for next year. Each of the 32 teams can only be chosen once and it's good practice to lock in "somebody" early in the week because if no team is selected, it's graded as a loss and immediately eliminated.
Exactly like competing pools, the deadline to enter is before Monday Night Football commences on September 13th, 2021, as that's obviously the last possible chance to select a squad for Week 1's action.