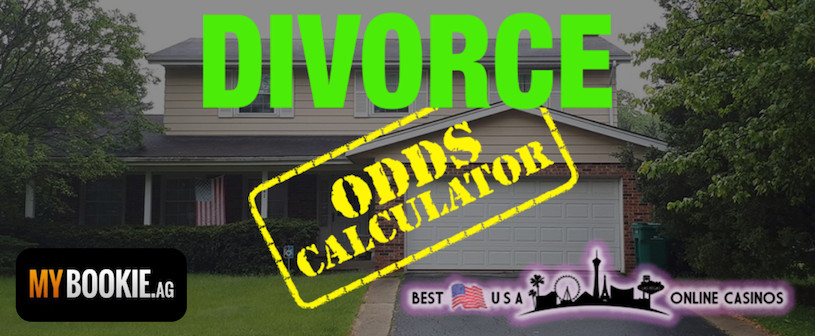 As the country waits excitedly for NBA and NHL to hopefully finish their seasons this summer, yet another excellent and trusted USA offshore sportsbook has risen to the occasion, providing something unique in the meantime. Many have been completely isolated during the Coronavirus pandemic and anyone doing it with a significant other has surely seen their relationship tested and now it's possible to see the exact odds of it surviving COVID-19.
It should come as no surprise this revolutionary tool was created by David Strauss and the high-energy MyBookie promotions team who are known for always pushing the envelope. At this point, it's fair to assume most have heard of them since they've been extremely active in iGaming for years now.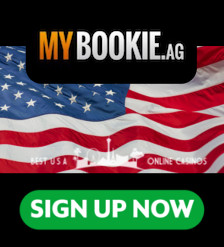 Earlier today, the new MyBookie Divorce Odds Calculator was launched to help properly calculate whether or not a couple will end up in "Splitsville". Strauss and his veteran linemakers created a proprietary algorithm that calculates precise numbers based on a series of answers to vitally important questions.
Those ready to look into their future is going to have to be uncomfortably truthful with themselves and very personal thanks to inquiries such as, Does your partner treat the toothpaste tube with enough respect?, Has your partner started binge-watching shows you hate? and Does your partner cook or do dishes?.
From there, the interrogation gets even more invasive with, Does your partner bathe less than before Coronavirus was released into the world? and Has your partner picked up a drug habit in 2020?, ensuring souls will be completely bared during the "fun" activity.
Obviously this quiz won't be everyone's cup of tea, however, Strauss has assured media that odds are accurate because the algorithm took a long time to build and thoroughly test. In addition, he claims that as someone who's been married multiple times, he's an expert on the subject and knows exactly what to look for.
This type of promotion is standard fare over there and they're also the only betting website taking action on celebrity deaths and other assorted props based on global misery. There's honestly no subject left untouched by their bookmakers.
So is it time to split with your partner? Only the MyBookie Divorce Calculator knows for sure.