Professional North American sports started up again a few weeks ago and (fingers crossed) it'll soon be time to enjoy some playoff action. Thanks to NBA and NHL bubbles, a blueprint for how to run leagues during global pandemics was created, while MLB has proven how not to, as their shortened season is currently in jeopardy of collapsing.
As documented in this unbiased report of SportsBetting.ag products and banking options, their energetic marketing department never seems to stop cranking out ideas and they clearly didn't take the summer off. Now their $50,000 NBA Playoffs Bracket features a massive $50,000 prize pool to be chopped up among 150 top leaderboard finishers, ensuring a decent shot of pocketing some green. First place receives a cool $10,000 followed by amounts dropping to $5,000 for 2nd, $2,500 going to 3rd, $1,500 for 4th, and $1,000 to 5th, with a tie-breaker question involving total points deciding final prizes if necessary.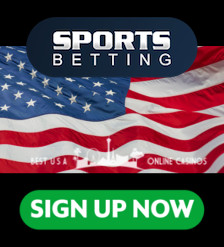 Rules are identical to NCAA March Madness pools in regards to pre-selecting which team moves on, obviously picking series victors and not individual game winners. Similar to college basketball contests, points awarded for correct selections increase after each round with 1 point in Round #1, 2 during Conference Semifinals, 4 for Conference Finals, and 8 given for prognosticating eventual NBA Finals Champions.
Similar to other promotions at SportsBetting.ag, deals are given if buying in bulk, reducing the cost of entries from $15 to $10 if grabbing 2 to 5, or $5 if purchasing 6 or more. There's a limit of 20 per player, giving terrible basketball predictors multiple chances to win. Remember to make the sportsbook deposit with Bitcoin Cash or other accepted cryptocurrency to receive twice as much bonus money when signing up.
Registration began a few days ago and members are able to join until Friday, August 19th at 7pm, with the 2020 NBA Playoffs starting two days before. Obviously, they state The Finals must be completed for the contest to be ruled official, but if Coronavirus forces a cancellation, all fees are 100% refunded. Let's hope this isn't an issue and the troubled season ends on a high note.