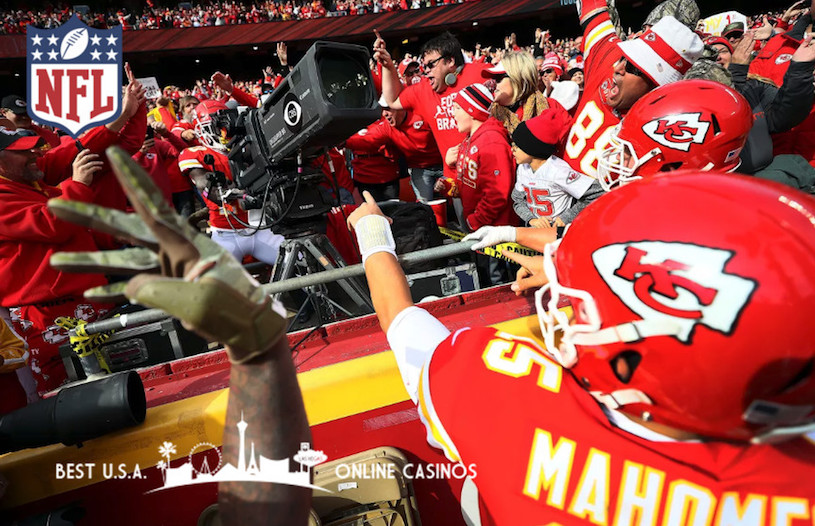 Those who love betting Underdogs finally caught some breaks this past weekend as a bunch of favorites got flattened, fattening select wallets in the process. Sure, NFL 2018 Week 10 wasn't the "craziest" ever witnessed, yet enough surprises transpired to make U.S. online gambling headlines, all the way through until end of Sunday Night Football (if you were lucky).
First and foremost, let's applaud godawful Buffalo for not only covering 6½ in New York, but also smashing the Jets by 31 points. Downing their rival 41-10 knocked out many still left in NFL survivor pools, although that's what you get for backing Josh McCown.
Both Green Bay and Kansas City easily took care of business at home, however, the Chiefs couldn't cover their massive 16½ spread and "only" won by 12 (please don't mention we predicted this might be a "Trap Game" for them). The Rams were other big home favorites at -10 against Seattle, barely squeaking out a 36-31 victory and almost losing outright in the last drive of the game. It's hard to tell if this ended the Seahawks' season so stay tuned.
Shock of the day had to be Patriots/Titans which saw the 6½ point Home Dogs jump up and bite Tom Brady in the behind, crushing them by a final score of 34-10. Tennessee's defense looked absolutely fantastic and Marcus Mariota threw the ball like an elite quarterback, so the jury is still out on whether this result says more about New England or Tennessee.
Lastly, give Dallas a thimble full of love for hitting the road and beating hated rivals Philadelphia. The Cowboys were +7 at most places, however, a few readers reported seeing different lines at offshore betting sites, which actually happens all the time. Da Boys definitely had a little pep in their step, as Dak Prescott and Ezekiel Elliott both had huge days to keep their season alive (and possibly ending the Eagles' campaign).
Well, on to Week 11…