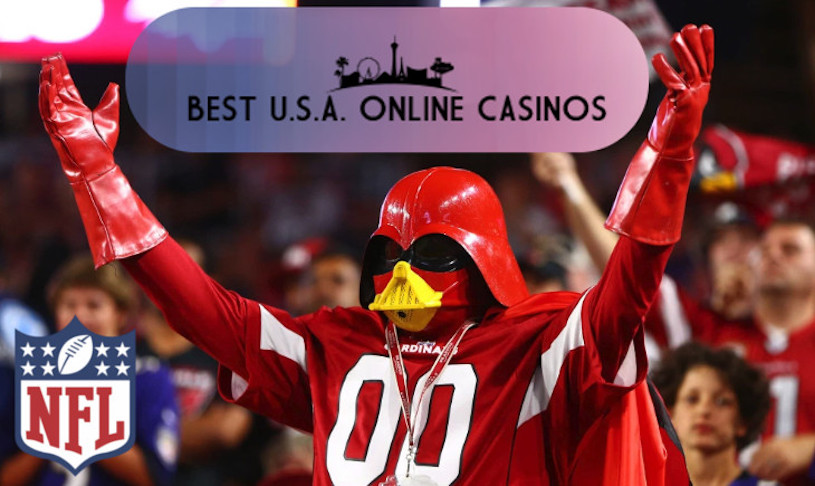 So maybe the image we used in our NFL gambling preview for Week 13 was a jinx? Naw. The more likely answer is that the Green Bay Packers just aren't that good this year and they never should have traded Jordy Nelson in the offseason. In any event, coach Mike McCarthy has been fired and it looks like this is going to be a very disappointing season for the Cheeseheads. We didn't think that they had a chance but the Arizona Cardinals rolled into Lambeau Field on Sunday and not only covered the 14 points given to them by bookmakers, they won the game outright, making anyone who bet on them very happy due to the meaty +675 money line payout.
The second-biggest shocker of Week 13 happened before the weekend even started, with the resurgent Cowboys beating the New Orleans Saints in Dallas by a final score of 13-10. The spread was actually +7 for Dallas with a nice +269 money line payout, so many gamblers were thankful that the Cowboys defense totally shut down Drew Brees and the boys.
The home Underdogs continued to bite going into Sunday with the New York Giants beating the Chicago Bears 30-27, and easily covering the 4 point spread. The Bears did an amazing job of battling back to tie the game in regulation but couldn't finish the come back in overtime with their backup quarterback. Fans in the Windy City are obviously hoping for a speedy recovery for Mitch Trubisky.
Then the Buccaneers stood up and defended their home turf against division foe Carolina, winning the matchup 24-17. They went into the game getting 3 and a half points at all of the best online sportsbooks but at the end of the day they didn't need them. It looks like Cam Newton's Panthers are crashing and burning as we head into the final stretch of the season.
Finally, the spiralling Jaguars were able to cobble two field goals together in Jacksonville to beat the streaking Indianapolis Colts 6-0. This win is obviously due to the Jags' defense finally coming together but with a 4-8 record it's too little, too late. Some people had picked them to go all the way to the Super Bowl this year but they're not even going to make the playoffs. Ooops.
Let's keep the upsets coming. On to Week 14…