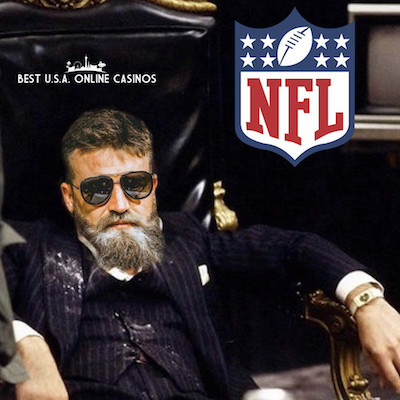 Well you'd have to be living under a rock not to have heard that "FitzMagic" rained down from the heavens again this week, propelling the Tampa Bay Buccaneers to a victory over defending Super Bowl Champion Philadelphia Eagles. It started right from the first play of the game as resurgent Ryan Fitzpatrick hit DeSean Jackson with a 75 yard TD pass to start, and they never looked back from there, ultimately winning by 6 points.
The New Orleans Saints went into Sunday favored by 9½ points but barely won the sloppy vs. Cleveland 21-18, who technically beat themselves. Kicker Zane Gonzalez was absolutely terrible all afternoon, missing two field goals and a few extra points that would have given the Browns their first victory of the year and knocked out 50% of people who were left in their NFL Survivor Pools along the way. It goes without saying that Gonzalez was promptly cut by the team on Monday.
Favorites continued to roll in late games with the Los Angeles Rams putting a beat-down on the Arizona Cardinals, just like bookies expected them to. Professional touts gave the Cards 13 points before kickoff but they needed a lot more than that, losing by 3 extra touchdowns with a final score of 34-0. Expect coach Steven Wilks to make some changes for this week's game versus the Bears, (or to get fired before Week 5).
Truth be told, there really wasn't a ton of gambling excitement in Week 2 as most things that were supposed to happen, did happen. The Oakland Raiders covered the spread of 6½ against the Denver Broncos but still lost by 1 to their division foe, and the Chargers crushed the Bills by 11, easily covering the 7½ point spread.
The only two mild upsets of Week 2 were the Indianapolis Colts beating the Washington Redskins by 12 as 6 point Dogs, and the Kansas City Chiefs surprising the Pittsburgh Steelers by 5 after being favored at home by 4½. There simply wasn't a lot of crazy action to cash in on so hopefully Week 3 of the 2018 NFL Season rewards adventurous punters with a few upsets.