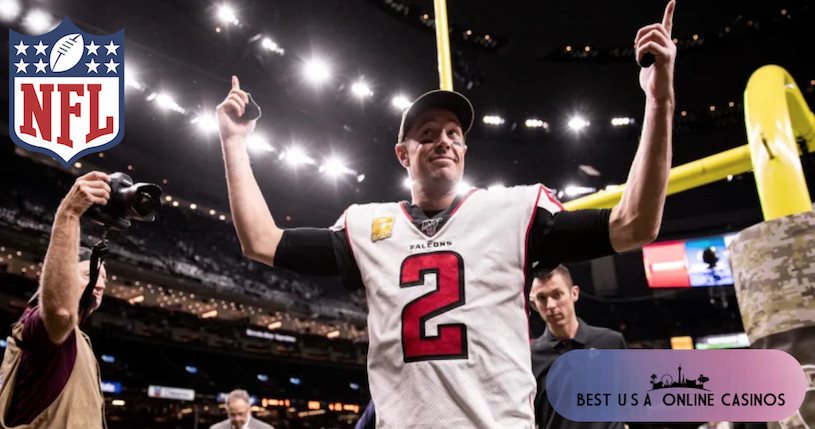 Millions of people across America were in shock last Sunday around 4pm EST as the Atlanta Falcons were putting the finishing touches on an "old fashioned beatdown" of division rival New Orleans. The Superdome was stunned into silence as their Saints only managed to notch 3 field goals and lost 26-9, in what should have been an "easy" win for the high-powered offense. Anyone reading our Week 10 gambling preview featuring the best internet sportsbooks accepting U.S. players learned they could get maximum value at Intertops and got down on a juicy line of +535.
Our excellent research proved valuable yet again in the late games as visiting Miami marched into Indianapolis and beat the Colts 16-12, spoiling Brian Hoyer's return. Ryan Fitzpatrick is not known for backing down in any situation and he even ran it in the end zone once for an 11 yard touchdown. The lesson here as always is, if Fitzmagic is starting there's always a chance his team will squeak out a win.
One of the steadiest franchises in the league jumped up and bit as a home underdog as the Steelers shut down the Rams by a score of 12-17, putting Los Angeles' playoff hopes in extreme jeopardy. It appears as if Pittsburgh isn't ready to roll over and die just yet so be careful betting against them for the rest of the season. It might be better spending bankrolls to play online slots rather than going against Coach Tomlin and his prideful squad.
Another home dog defending their house was the Tennessee Titans who swatted away the (seemingly) overrated Kansas City Chiefs by a final of 32-35, spoiling Patrick Mahomes' return from injury. Ryan Tannehill looked like a man possessed as he threw a touchdown with 23 seconds left in the game to bring his team up to .500 and a respectable record of 5-5. The AFC South standings seem to get tighter every week so wager accordingly.
On to Week 11…