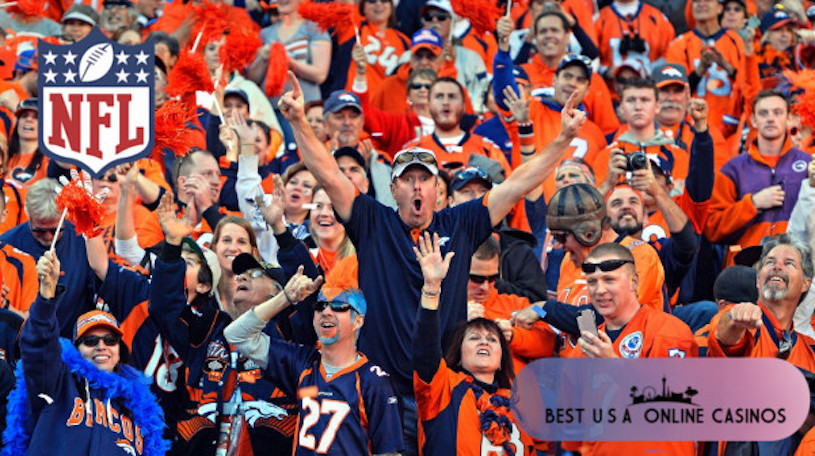 Now that the dust has settled and NFL 2019 Week 5 has concluded (with a stinker on Monday Night Football) it's time to quickly recap what turned out to be the best bets available heading into the weekend. Countless "Average Joes" lost a bit of loot and are now looking for new U.S. online sportsbook promotions to stretch bankrolls out for the rest of the season but don't worry, there are still lots of great offers out there and the premier destinations where they're found are listed throughout this iPublication.
Starting off, it's necessary to note Sunday's biggest spread didn't come close to being covered as Washington crumbled to Tom Brady and the Patriots 7-33, comically unable to cover the whopping 16½ points they were given by bookies before kickoff. It ultimately led to their annoying coach getting fired so at least some good came out of it for Redskins fans.
Also, the Jets barely looked interested as they stumbled into Philly and got trounced by the Eagles 6-31, not getting close to covering the 14 point line. Things probably won't get any better for New York as they host a solid Dallas team this Sunday who's looking to stop a two game losing skid.
There were a few upsets that bounced entries out of pools in Week 5 and any readers who got the boot should check out the MyBookie 2019 Second Chance Football Survivor Pool to take a free shot at $50k. Most players were shocked when Indianapolis marched into Kansas City for Sunday Night Football and not only covered 11 points but won outright 19-13. This avenged the Colt's playoff loss at Arrowhead Stadium last January and made the entire league sit up and take notice of Marlon Mack and Jacoby Brissett. Needless to say, it'll be quite interesting to see how their season unfolds.
Another frisky underdog to jump up and bite was none other than desperate Denver. getting their first win of the year against a hated division rival in Los Angeles. They came into the game as 4½ point dogs to the Chargers but surprised many by holding on to win 20-13. Philip Rivers was in his usual fine form, screaming at teammates from start to finish, making himself look like a petulant child along the way. It's starting to get obvious his teammates really don't like him.
The only other upset was Oakland in London, England mixing it up with Chicago and winning 24-21, shrugging of the 6½ lines makers had bestowed upon them. Backup quarterback Chase Daniel looked solid at times but the Raiders ultimately wanted the "W" more, handsomely paying off moneyline wagers in the process. Sometimes it pays to jump on big NFL odds offshore, but oftentimes it doesn't: this is the textbook definition of recreational gambling and it's certainly not for everyone.
On to Week 6…