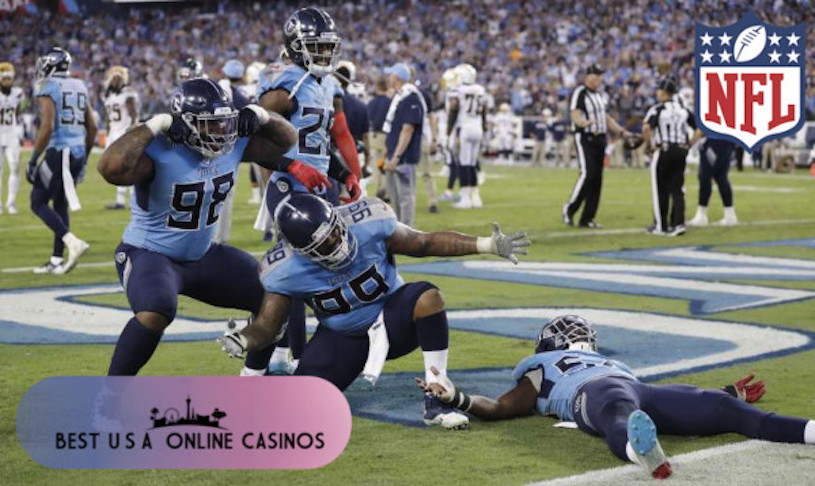 Sadly, there's not much good news to recap for NFL 2019 Week 7 since every freakin' favorite came through, ensuring even the best USA online sportsbooks lost and retail bettors won. It's just the way it goes sometimes but goodness gracious there were a lot of close calls. This season has had lots of surprises so a vanilla weekend was probably due.
Starting with a "magical" matchup, anyone picking Buffalo in survivor pools were sweating bullets for most of the afternoon as Ryan Fitzpatrick and Miami went into halftime leading 17-6. However, the Bills defense got them back into the game as they ended up scoring 22 points in the fourth quarter to win 31-21, paying out stakes on Dolphins +17.
Jacksonville also got off to a slow start in Cincinnati but ended up beating the Bengals 27-17 and easily covered the 4½ spread. Thankfully, Cincy's stadium was only 65% full so not many fans were outraged with the final score. The Saints were another road team notching a victory on Sunday, making professional cappers look silly with Bears -4½. New Orleans not only easily won 36-25, they also almost singlehandedly put the total Over by scoring 36 or the 37 points themselves. Drew, who?
In fairness, Baltimore were underdogs in a lot of people's eyes as they travelled to Seattle to take on the Seahawks, but they slapped them down 30-16, shrugging of the 3 point spread. In retrospect the Over/Under of 49 seems pretty high for two squads known for defense so keep an eye on Pacific Northwest totals going forward.
Speaking of "D", Dallas were favored by 3 at home against Philadelphia for Sunday Night Football and ended up smashing the Eagles 37-10, paying off under 50 wagers to boot. Another huge favorite with no trouble covering was New England who strutted into the Big Apple and slapped the Jets 33-0. Sam Darnold told coaches he was "seeing ghosts" as he stumbled off the field and his performance certainly proved it. A few readers mentioned they were seeing different gambling odds at a sportsbook and the total of 43 swelled to 44 at a few places, once again proving it always pays to line shop before getting down.
Finally, Tennessee are featured in the article image this week since they drove gamblers on both sides crazy on Sunday, beating the San Diego Chargers of Los Angeles 23-20 after two touchdowns were called back in the final 30 seconds of the game. The line was Titans -3 which of course meant everyone who laid action on the spread pushed, which is clearly the betting equivalent of kissing your cousin.
On to Week 8…